Cook Recipes
Most Crispy Potatoes by . Follow us for more vegan recipe inspiration . . Re…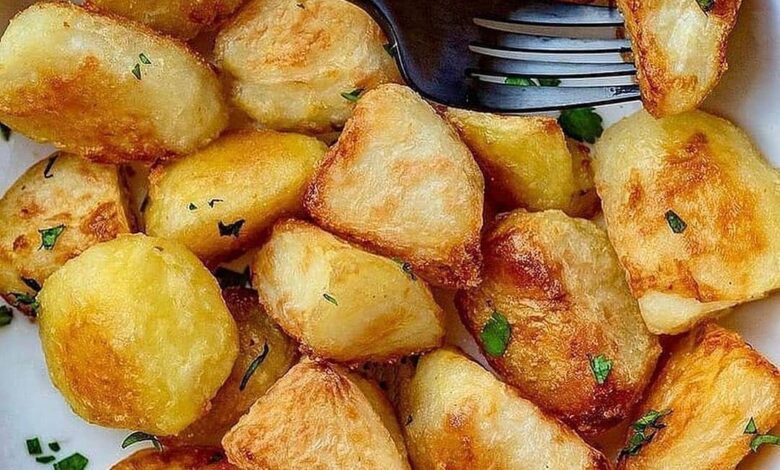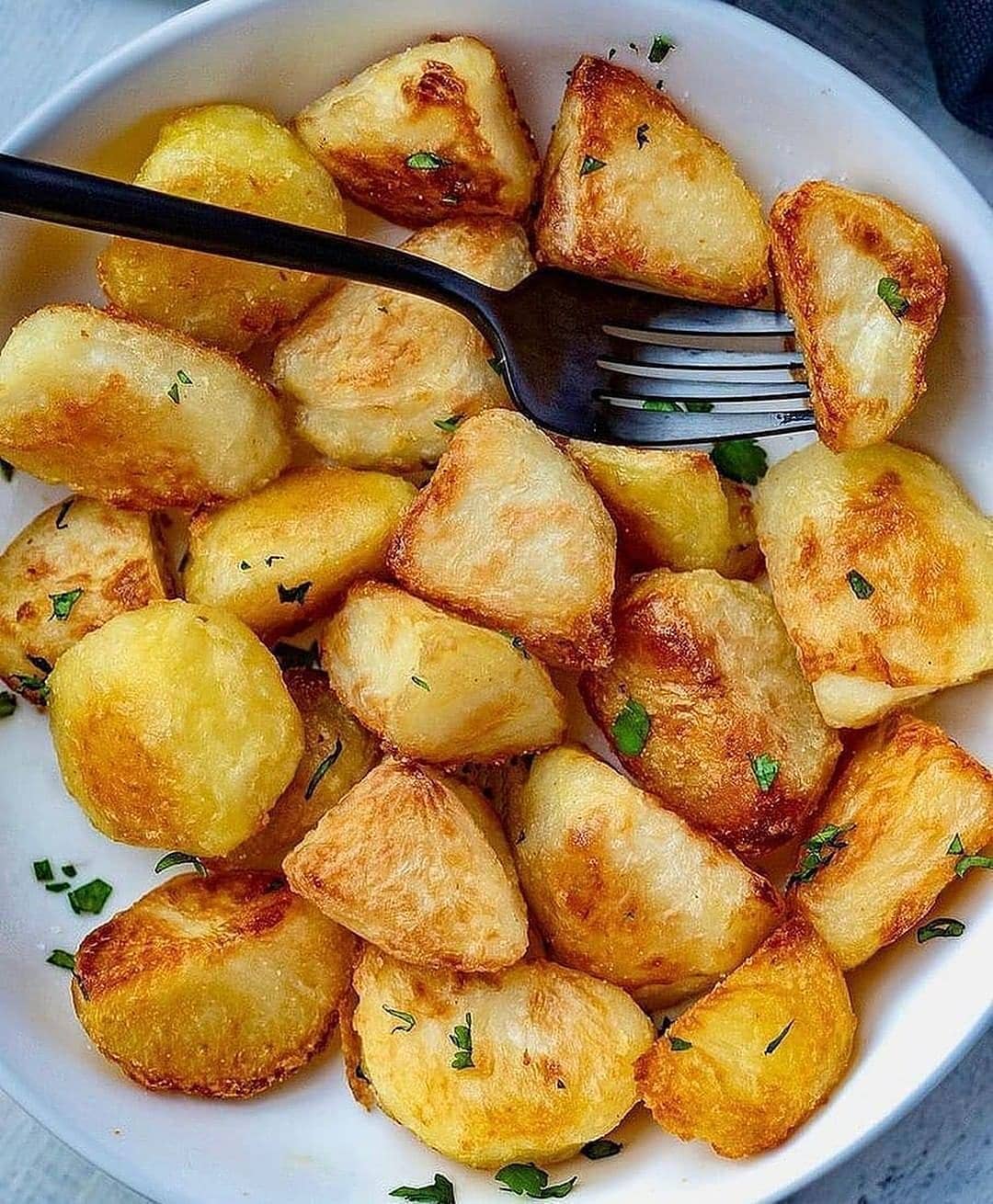 🌱Most Crispy Potatoes 🥔🥔🥔🌱 by cookingforpeanuts
.
Follow us plant_basedrecipe for more vegan recipe inspiration 💚🌱
.
.
✅Recipe: Peel and cut 4 medium yukon gold potatoes into about 1 1/2-inch pieces.
✅OPTIONAL:Soak in enough water to cover, plus 2 teaspoons salt, for 20 to 30 minutes.
✅Drain the potatoes.
✅Preheat the oven to 425F.
✅Boil about 5 cups water (or enough to cover the potatoes by 2-inches). Add 1 tablespoon salt, and the potato pieces.
✅Cook for about 7 minutes, or until the potatoes are just fork tender but still meet some resistance in the middle.
✅Drain the potatoes and transfer them back to the empty hot saucepan for about 30 seconds so they dry out. Give them a really good shake in the saucepan to rough them up and break up the outer layers. The outsides should look a bit messy.
✅ Transfer the potatoes back to the colander.
✅Use a large rimmed baking sheet that can fit the potatoes in a single layer without them touching.
✅Add enough olive oil to the baking sheet to cover the base. There should be a very thin layer of oil. Place the baking sheet with the oil into the oven at 425F for about 3 minutes, or until the oil shimmers but is below the smoke point.
✅Remove the baking sheet and place the potatoes onto the hot oil.
Sprinkle with salt. Use a spatula to toss the potatoes in the oil until they are coated. (You can also add fresh herbs.)
✅Roast the potatoes for 20 minutes without disturbing.
✅Toss the potatoes and roast for about another 10 minutes, or until crispy.
✅salt to taste.