Cook Recipes
Whole Roasted Cauliflower with Cheesy Pesto By Recipe: What you need: 1 sm…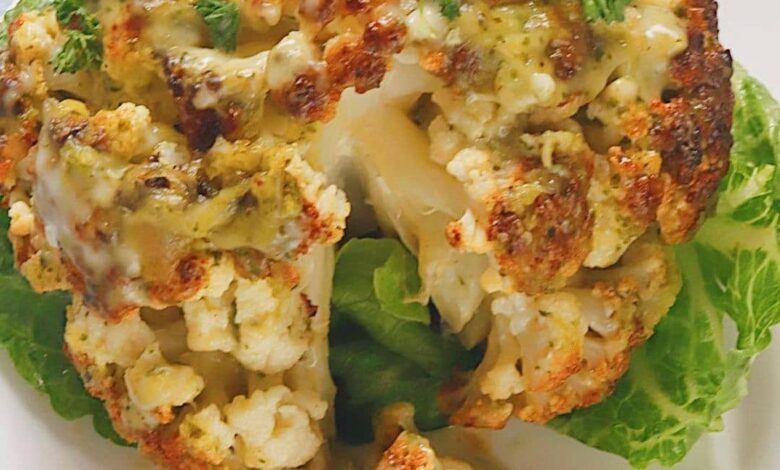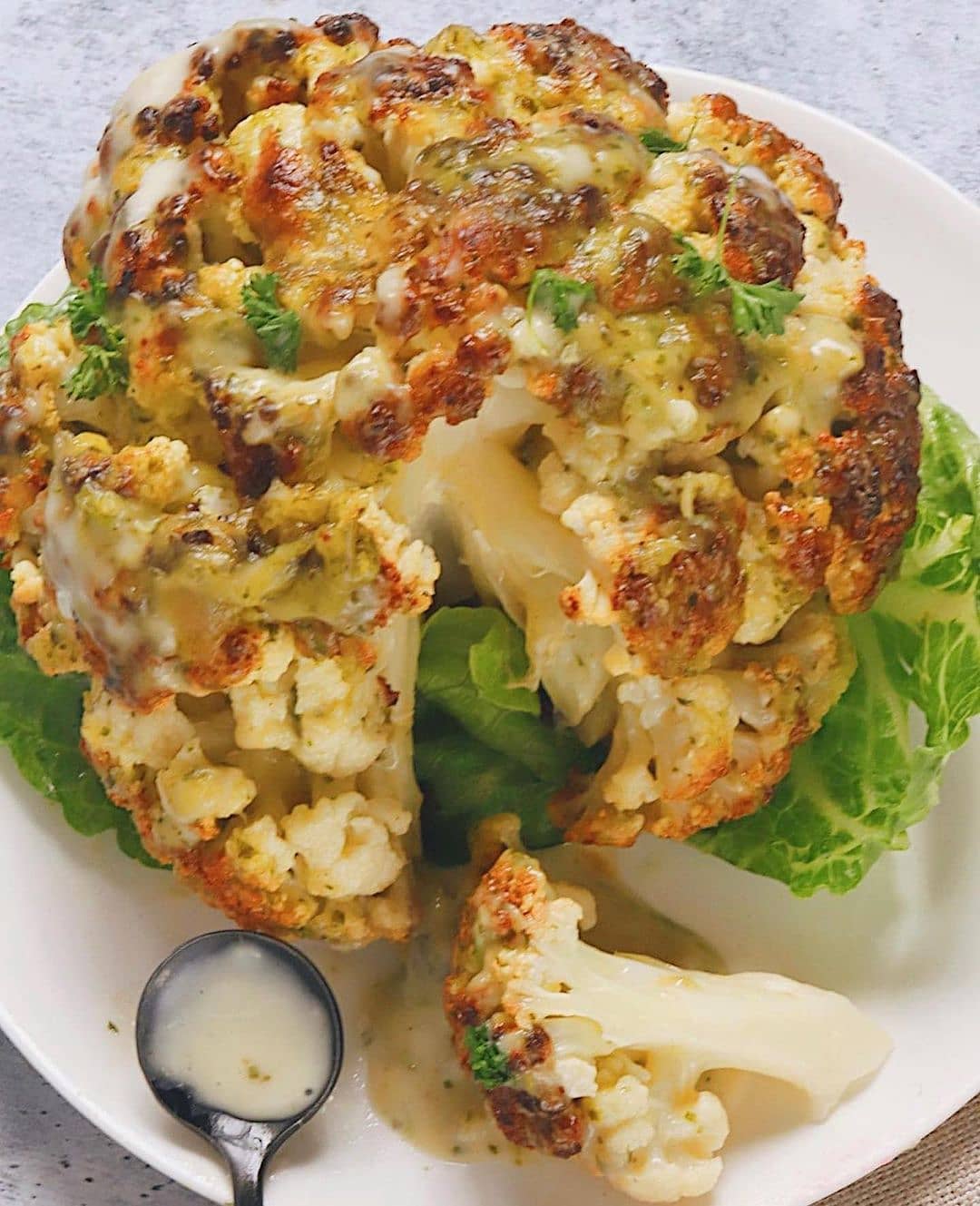 Whole Roasted Cauliflower with Cheesy Pesto
By thevegansara
Recipe:
What you need:
1 small head of cauliflower (1 1/2 lbs-2 lbs),
1-2 tbls neutral oil,
kosher salt/pepper,
1 cup cup shredded vegan cheese ( I used vegan mozzarella) ,
2 tbl pesto,
non dairy milk (not flavored)
What you do:
🤍 Prep the oven: place oven safe pan/cast iron pan on rack in the center. Fill a small baking pan with hot water & place on the floor of oven. Preheat to 375 F
🤍Prep Cauli: Turn cauliflower with stem facing up. Break off/ cut off surrounding leaves. Then shorten center stalk with a knife so cauliflower can sit upright when turned over. Trim other visible leaves being careful not to break surrounding florets
🤍Rinse cauliflower, no need to dry. Massage entire cauliflower with 1 tbl oil, season with plenty of kosher salt & pepper.
🤍Carefully place cauliflower on pan in oven. Basting with oil 2-3 times. Roast 1-2 hrs till tender in center.
🤍Make Cheese Sauce: in a small sauce pan set on low heat, add cheese. Add 1 tbl non dairy milk, stir till cheese melts, adding more milk slowly about 2-3 tbls to reach a smooth & somewhat thick consistency, turn off heat, add pesto, stir to combine.
🤍Pour cheese sauce on roasted cauliflower, using a spatula to help spread on entire head
🤍 Broil 3-5 min on top rack till top of cheese on browns a bit. Top with fresh herbs. Enjoy!!! Serve by slicing like a pie. Serve with extra cheesy pesto for dipping 💚
.
.
.
.
.
.
.