Showbiz
Anzela Abbasi shares UNSEEN PICS with fiance Tashfeen Ansari from wedding ceremony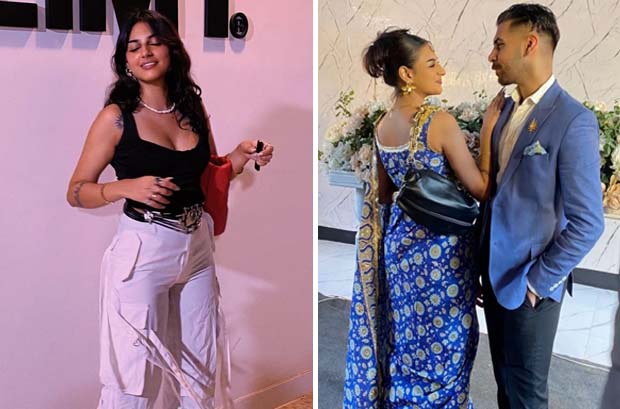 Anzela Abbasi is one of the emerging actresses in Pakistan. She is also a model & happens to be the daughter of the famous and versatile Pakistani actress, Juveria Abbasi. Anzela is currently focused on establishing her own identity in the showbiz industry without relying on her mother's recommendations or support. There is no doubt that people admire her acting skills and enjoy her modeling photo shoots.
Many people may not be aware that Anzela Abbasi, the daughter of Juveria Abbasi, is also the daughter of actor Shamoon Abbasi. Juveria & Shamoon were married, but their marriage ended shortly after the birth of their daughter. Since their divorce, Shamoon has been married multiple times, while Juveria has not yet made a decision about remarrying.
Surprisingly, Juveria Abbasi has granted her daughter, Anzela Abbasi, complete freedom to make her own choices. Anzela has the liberty to pursue what she desires and refrain from what she does not. However, this freedom has led to Anzela receiving criticism on social media, particularly regarding her choice of attire.
During the month of Ramadan, Anzela Abbasi decided to publicly acknowledge her relationship with Tashfeen Ansari. They made their commitment official by announcing their relationship status at a private Dholki ceremony. Since then, Anzela has been sharing pictures of herself and her fiancé on social media. Recently, she posted some lovely pictures from a cozy wedding celebration they attended together.
If you're interested in seeing pictures of the Pakistani actress Anzela Abbasi with her fiancé and soon-to-be husband, take a look below.
Are you also tired of seeing Anzela Abbasi's bold choice of attire every day? Or do you believe that Anzela dresses this way with her mother's approval?