Showbiz
Captivating Actress Momina Iqbal Some New Random Pictures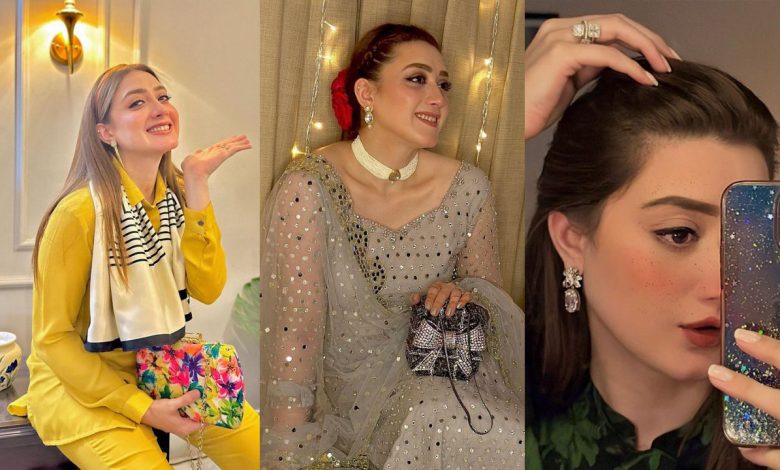 Momina Iqbal, a rising star in the Pakistani entertainment industry, has been captivating audiences with her acting prowess and enchanting beauty. Known for her roles in popular dramas like "Parlour Wali Larki," "Ehd e Wafa," and "Khuda Aur Mohabbat 3," Iqbal has quickly made a name for herself in the industry. Recently, she has shared some new pictures on her social media platforms, offering fans a glimpse into her life off the screen.
In these pictures, Iqbal's radiant beauty and charming personality shine through. Whether she's posing in a chic outfit or sharing a candid moment, her pictures reflect her natural elegance and style. Her fashion sense is as diverse as her acting roles, ranging from traditional Pakistani attire to modern western outfits. Each picture showcases a different facet of her personality, making them all the more intriguing.
One of the pictures features Iqbal in a stunning traditional outfit, her eyes sparkling with joy. The vibrant colors of her attire, coupled with her radiant smile, make the picture truly captivating. It's a testament to her ability to carry both traditional and modern looks with equal grace.
In another picture, Iqbal is seen in a more casual setting. Dressed in a simple yet stylish outfit, she exudes an aura of effortless charm. Her candid smile and relaxed demeanor in the picture offer a refreshing contrast to her intense on-screen characters.
Momina Iqbal's latest pictures are a testament to her captivating beauty and charming personality. They offer a glimpse into her life off the screen, showcasing her personal style and her journey as an actress. As she continues to share her life through pictures, she continues to captivate her fans with her radiant beauty and enchanting personality.