Showbiz
IFTAR Party Hosted For Sajal Aly By Sister Saboor Aly And Friends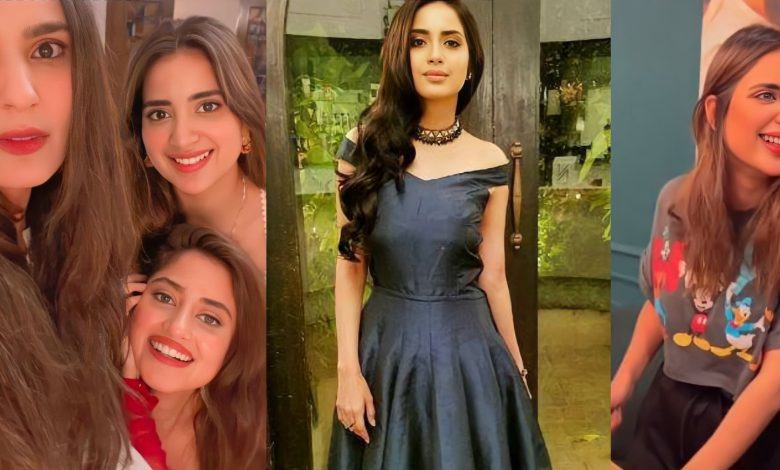 Saboor Aly and Sajal Aly are the gorgeous and well dressed sisters in the showbiz industry. Both of the sisters have been famous in the industry since a very young age. However, Sajal enjoys a big fan following as compared to Saboor. Becuase she is talented and have great impact and success with great mind and sharp acting skills. It is because Sajal is popular more for playing a variety of characters in different serials.
As previously, The divorce news of Sajal Aly and her husband Ahad starts moving over the Internet, so fans are tensed to know the reason behind this. But the due is still silent on this issue. After the news, fans keep a check over their Instagram and other accounts like Facebook and Snapchat for recent updates. Now Sadia Ghaffar, who is also an actress and friend of them shares the photos of enjoying and doing iftaar at Saboor's place.
In the photos and videos, it seems that Saboor is hosting iftar for them whereas, another close friend of them Sara Ali, who is the possessor of Sara Ali Cosmetics and Sara Salon and Spa, also posted some photos of sehri with the caption that sehri with dear Saboor. So it's clear from all this that Saboor is a good host.
However, apart from all this, Sajal is also materialize in some photos and the public are enjoying it. She can be seen wearing a gorgeous red chiffon dress and is happily waving her hair in it. Fans of the Saboor and Sajal are happy to see her smiling. The attractive host Saboor is also wearing a white ensemble and posts the photos in that on her Instagram. That great and superficial dress is from Amna Arshad. Have a video look!
Share your thoughts on these beautifully arranged sehri and iftar photos hosted by the multi-talented Saboor Aly in the comments below. Thanks!