Cook Recipes
Yummy pan-fried Chimichangas! By Recipe: Chimichangas (2 servings) 2 larg…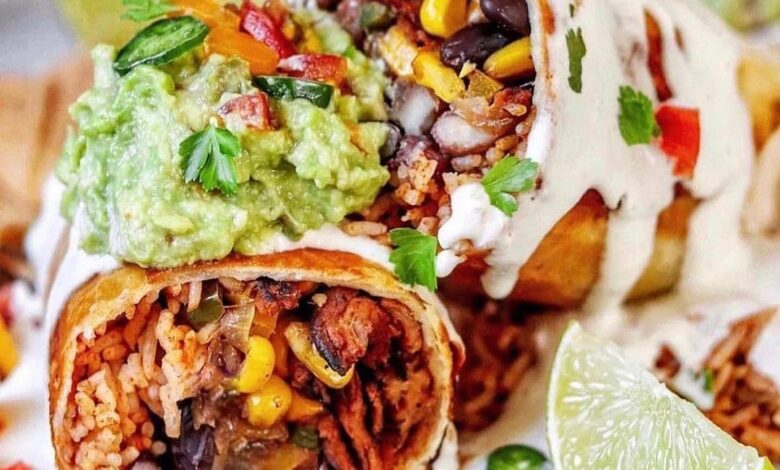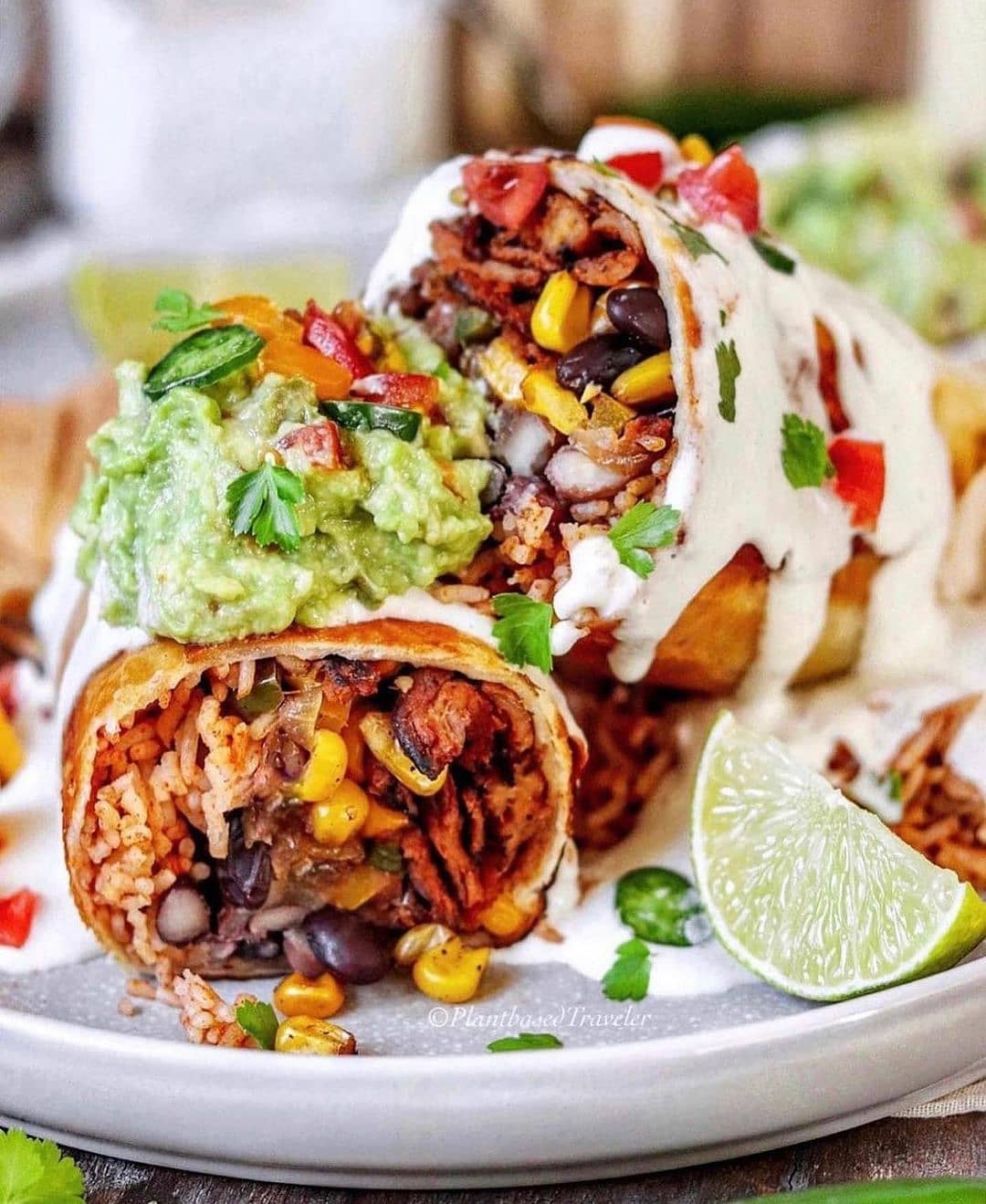 Yummy pan-fried Chimichangas!
By plantbased.traveler
Recipe:
Chimichangas (2 servings)
2 large flour tortillas
1 tbsp avocado oil
Fill with:
Seasoned rice
Chili Lime Seitan (you can use tofu or tempeh as well)
Grilled peppers, corn and onion
Mixed beans
Top with:
Cashew 'crema'
Avocado / Guacamole
Salsa (red or green)
Serve with:
Remaining rice, Baked tortilla chips,
Tomatoes, Cilantro, Jalapeños, Limes
Method:
Heat up tortilla for 20 seconds in the microwave to soften (for easier folding), then layer desired fillings in the middle, but do not not overstuff the burrito.
Roll up tightly, and don't forget to tuck in the sides.
Heat oil in a cast iron skillet, and place burrito seam side down into the pan. Use low heat (once the skillet is hot!) and rotate every 30-60 seconds until all sides are crispy and golden.
Top with crema, guacamole and/or salsa, and enjoy!
Tips:
For the seasoned rice I cook 1 cup of rinsed brown rice with 1/2 tsp each of paprika, smoked paprika, cumin, oregano, onion and garlic powder, and salt.
Cashew crema: 1/2 cup soaked cashews, 1/4 cup plant based yogurt, a splash of plain plant milk, lime juice, salt. Blend until smooth.
.
.
🥑🍅 Get Our new 100+ Delicious Vegan Recipes For Weight Loss, Clearer/Smoother Skin and A Healthier Lifestyle. 👉 Link in BIO plant_basedrecipe
.