Cook Recipes
Skillet Gnocchi & Balsamic Tomato Sauce By Recipe: What you need: neutral…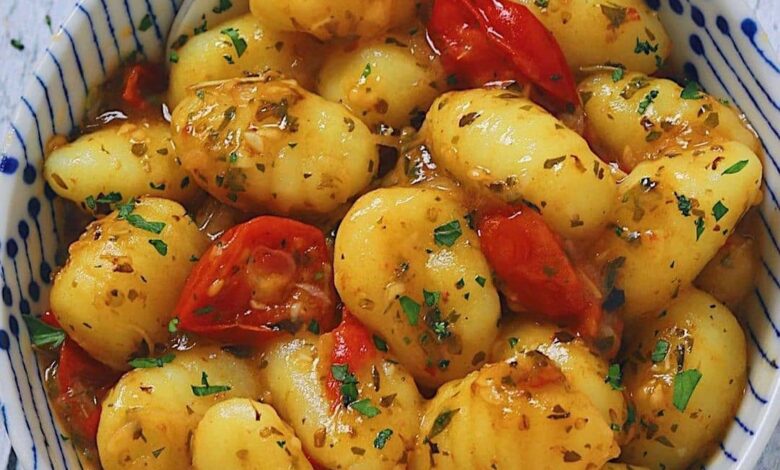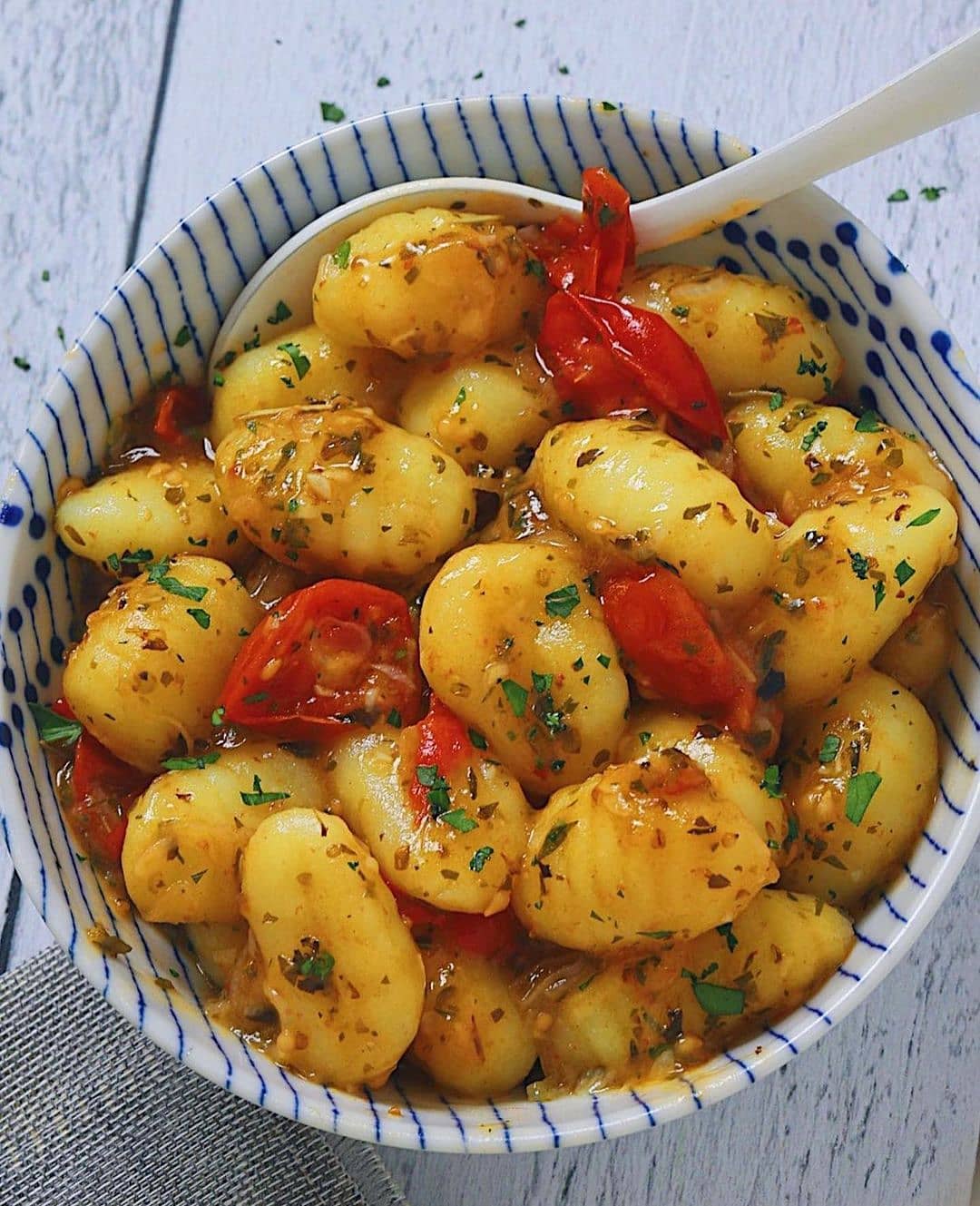 Skillet Gnocchi & Balsamic Tomato Sauce 🍅
By thevegansara
Recipe:
What you need:
neutral oil, 1 cup cherry tomatoes halved, 2 tbl sliced shallot, 1/4 cup white balsamic vinegar (sub balsamic vinegar), 1 cup no-chicken broth (sub veggie broth) 1 large garlic clove minced, 2 tsp Italian Seasoning, 12 oz gnocchi (I used shelf stable), 1 tbl vegan butter, 2 tbl minced fresh parsley, s/p to taste
What you do:
🍅 using a large non-stick skillet, on med heat drizzle oil to coat pan
🍅Add tomatoes & shallot, stirring occasionally till shallot softens & tomatoes release some juice (3-5 min)
🍅Add balsamic vinegar, heat till it reduces by half (1-2 min)
🍅Add broth, 1/4 cup water, garlic, & seasoning, bring to a boil, then add gnocchi. Lower heat to med. Cook 5-7 min stirring occasionally till gnocchi has cooked & sauce has thickened
🍅 Mix in butter, season to taste. Serve topped with fresh parsley. Enjoy!
.
.
🥑🍅 Get Our new 100+ vegan recipes
plant_basedrecipe 👈Link in profile
.