Showbiz
Unseen pictures of Sania Mirza with her ex-fiance Sohrab Mirza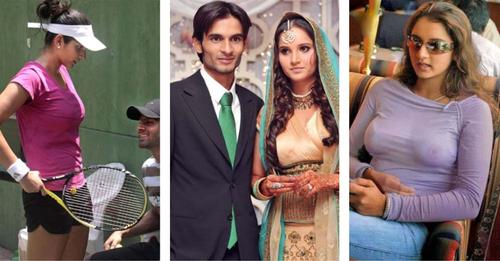 Well It's true pairs are made up in the sky and everyone is created in pairs. It's just the about when you meet your soulmate. Actually, it happens that sometimes we do choose someone who proves to not be meant for us, and eventually, the relationship doesn't work. Every person has a past and the best thing is to forget it and move on in your life.
In today's article, we are going to have a look at the beautiful pictures of Sania Mirza and Sohrab Mirza from her first engagement. Well, you all must be unaware of the fact that Sania Mirza previously was engaged to her childhood friend Sohrab Mirza but they both couldn't make it to the end and eventually departed their ways.
Later, former Pakistani captain Shoaib Malik's entry into her life proved to be the best thing that happened to her. The duo took the borders on the storm with their most beautiful and fascinating pairing. The internet is filled with all the love and beautiful pictures from their wedding festivities. Sania Mirza since then is playing an important role in the life of Shoaib Malik. They both are living a happy life.
Here you guys can find some unseen pictures of Sania Mirza with her ex-fiance, Sohrab Mirza. Later she broke up with Sohrab people started speculating that her ex-in-laws wanted her to leave her career and Sania was seriously ready not to go for this option and now her decision is in front of everyone. You should be strong enough to take your life's decisions. No one should influence your decisions.
What are your thoughts? Write to us here in the comments section below. Thanks!