Showbiz
Syeda Aliza Sultan, Ex-Wife of Feroze Khan, Embarks on a Modeling Career with a Stunning Photoshoot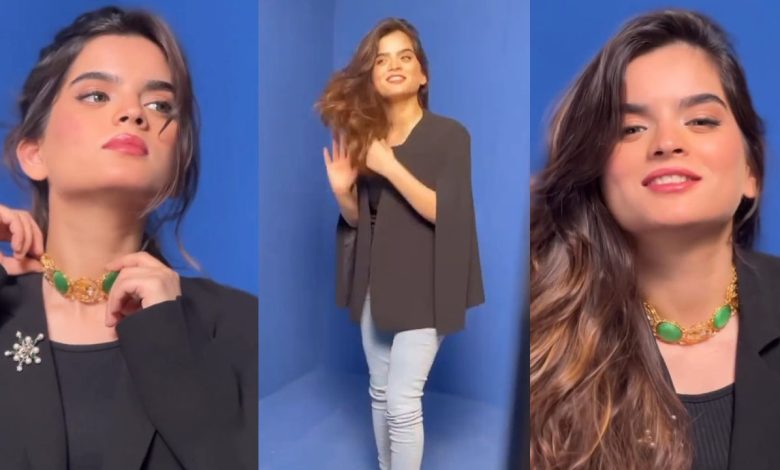 Alizey the cute of Wife Feroze Khan both are separated due to some personal issues and after the 3 months of Divorced. Alizey also starts working in modeling industry she did her first Modeling Shoot looks awesome heroin People are want to watch Alizey in Drama Industry as well.
Syeda Aliza Sultan, the ex-wife of renowned Pakistani actor Feroze Khan, has recently stepped into the world of modeling. After facing a tumultuous marriage and subsequent divorce, Aliza has emerged stronger and more determined than ever. In this article, we take a closer look at her latest photoshoot, which marks the beginning of her promising modeling career.
Aliza's first modeling venture has garnered significant attention and appreciation from fans and the public alike. Her social media presence has been growing steadily, and she has been receiving support from various members of the Pakistani entertainment industry. Despite the challenges she has faced in the past, Aliza's radiant smile and confident demeanor in the photoshoot are a testament to her resilience and determination.
Syeda Aliza Sultan's journey from a tumultuous marriage to a successful modeling career serves as an inspiration for many. Her ability to rise above adversity and embrace life with optimism has resonated with fans, who have showered her with love and encouragement. Aliza's debut photoshoot not only showcases her beauty but also highlights her strength and courage, making her a symbol of empowerment for others facing similar challenges.