Showbiz
Uroosa Siddiqui some Transformation Adorable Pictures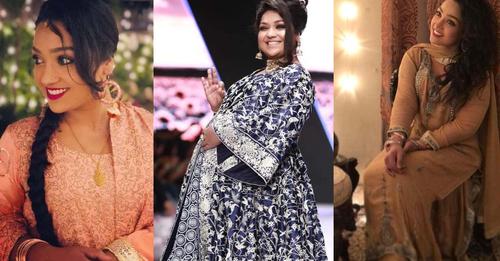 Uroosa Siddiqui is a talented and beloved actress in the entertainment industry. She rose to fame through her comedic role in the popular comedy sitcom "Dolly Ki Ayegi Baarat," where she portrayed the character of Sukhi. This eventually led to her being cast in a lead role in the third season of the show, titled "Takay Ki Ayegi Baarat." In addition to this, Uroosa Siddiqui has also acted in several popular dramas such as "Quddusi Sahab Ki Bewa" and "Hum Sab Ajeeb Say Hain."
Recently, the actress stunned her fans with her transformation. She has accomplished what many deemed impossible, successfully shedding a significant amount of weight and transforming her body. The journey to her new look took her three years of hard work and dedication.
Her before and after pictures have been making rounds on social media, leaving her fans in awe of her incredible transformation. Uroosa Siddiqui is married and has a beautiful son, and she regularly shares her pictures on her active Instagram account.
It's worth mentioning that Uroosa Siddiqui weighed 110 kgs at her heaviest, but she has now managed to bring it down to a healthy 60 kgs. This is an amazing feat and a testament to her strength and determination. Her weight loss journey serves as an inspiration for many who are struggling with similar issues.
In today's society, body shaming has become increasingly prevalent. It's important to remember that it's never okay to shame someone for their appearance. Instead, we should focus on maintaining a healthy and fit lifestyle for our own well-being.