Showbiz
Maria Furqan Some Hot Viral Clicks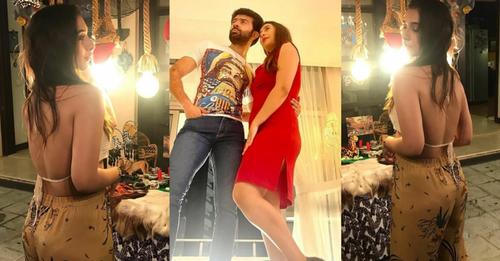 An emerging model Maria Furqan has been criticized several times for flaunting her curves on social media, however, the model is not ashamed of her body at all. Maria shared photos on her Instagram story wearing shorts, showing her curves like a pro! It seems like Maria is fed-up with all the body-shaming she is facing since the beginning of her career, however, this time she gives a befitting reply to all the trollers.
"Every time someone comments on my body, I feel like breaking their face because it's not their right to comment on something so personal to me." "Why do people think they get to have a say in someone else's appearance?" asked Maria. Earlier Maria shared two of her sizzling snaps wearing fish net leggings. "But you don't know me," she captioned one of her posts. Camilla says it's a nightmare grandkids can't 'look you in the face.'
A key aide in Meghan Markle's bullying allegations has been appointed to a new position at William's charity The Queen has been accused of ignoring Lilibet: 'I can't control what Meghan and Harry do.' Netizens criticise Gwen Stefani is being sued for 'cultural appropriation' in her new song Julia Roberts will receive the Academy Museum Gala Icon Award.