Showbiz
Sunita Marshall's Unfiltered Opinion About Sadaf Kanwal & Alizeh Shah
Sunita Marshall is an elegant and popular Pakistani model. She is also loved as an actor. Her recent dramas Khuda Aur Mohabbat 3, Pinjra and Aulad were appreciated a lot by the audience. Sunita's perfect acting skills and her gorgeous dressing is always loved by her fans and they admire it. Her acting in Mera Saain was loved by fans.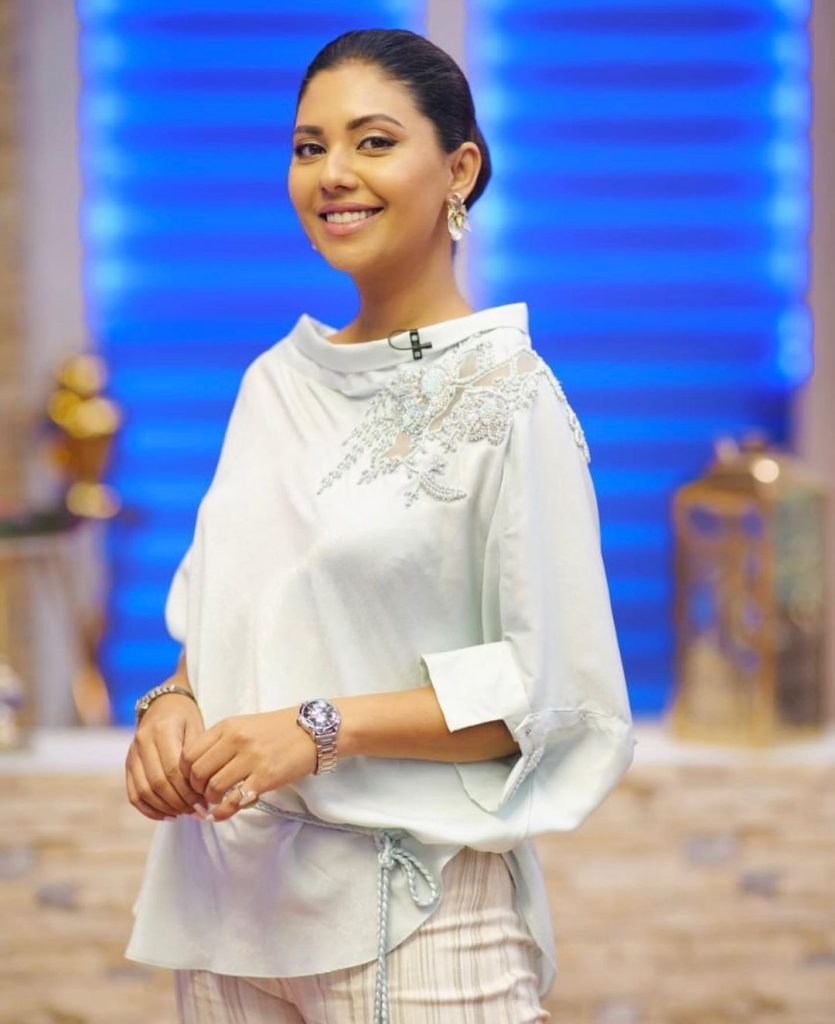 Recently, Sunita Marshall appeared in the Fourth Umpire Show hosted by Fahad Mustafa. In the show, she talked about her popular co actors. While replying to a question, "which actor among Mehwish Hayat, Minal Khan and Alizeh Shah should focus on more work than social media?", she said, "I think Alizeh Shah". Here is the link to the video:
Replying to question, "which model should not act among Iffat Omar, Sadaf Kanwal or Amna Ilyas?". She said, "Sadaf Kanwal should not act". Here is the link to the video:
She further talked about her self, Sunita Marshall said she does not do main lead characters because she is not being offered. She also admitted that she chose acting because there is more fame in it. She chose these answers from other options. Here's the link to the video:
Did you like the candid opinion of Sunita Marshall about herself & other actors? Do let us know!