Showbiz
Something going on Between Nawal Saeed and Noor Hassan after Bikhray hai Hum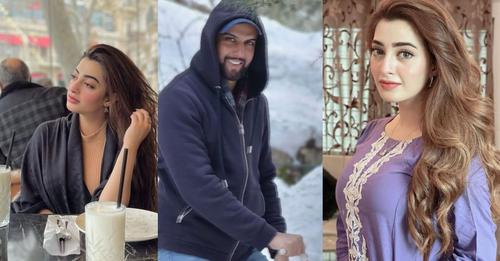 Nawal Saeed and Noor Hassan are two excellent Pakistani actors who have appeared in various hit plays together. Many people are unaware that their on-screen chemistry is rooted in a genuine connection that continues beyond the screens.
Nawal Saeed and Noor Hassan met on the set of the drama "Bikhray Hai Hum," in which they both had key roles. Despite the demands of their jobs, they rapidly formed a deep friendship built on mutual respect, trust, and admiration.
Nawal and Noor have collaborated on several additional projects since then, including the dramas "Pukaar" and "Gustakh Ishq." Their natural chemistry and dynamic performances have long been appreciated, which many attribute to their personal friendship off-screen.
Their camaraderie, however, is not restricted to their careers in the entertainment world. They frequently hang out and share personal details with one another, publishing images and videos on social media that show off their humorous and caring relationship.
Nawal Saeed stated in an interview that Noor Hassan is one of her closest friends and that she considers herself blessed to have him in her life. She appreciated his talent, professionalism, and generosity, and stated that they are always there for one other in good times and bad.