Showbiz
Sana Javed Valiant Photoshoot Viral On Social Platforms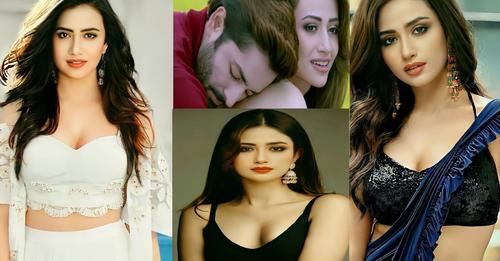 Sana Javed is a veteran actress and model who has appeared in many dramas and walked on the ramp for different famous designers and look perfect even without any make-up. She is a Saudi national diva who appeared in a minor role at the start of her career. She is a very beautiful and attractive personality and her looks never disappoint her audience because she poses exactly according to the demand of her followers.
Sana Javed is now married to a famous singer and showbiz artist Umair Jaswal. The couple married in 2020 in a very unique wedding ceremony and all famous artists were invited to bless them for their big day. This year they are going to celebrate their second wedding anniversary. Sana is famous for her bold acting and stunning photoshoots. Some of her photographs are taken by her husband Umair Jaswal for which she said that he is the worst photographer.
Sana is a brand ambassador for many clothing companies in which her own favorite is Mohsin Naveed Ranjha. She loves to try his attires and trusts the quality of fabric for all her major events. Like other bold models, Sana also looks attractive in revealing outfits that she wears on the demand of her photographs and designers. We never see her bold pictures at home or on any occasion in which family is involved.
Sana's friend's circle is very vast and she really means what actually friendship is. She admires the beauty of all other artists of her age and especially those who remain on the side of Sana at difficult times. Her best friend Muniba Mazari also appreciates her beautiful and decent looks from different photoshoots. Here are some bold avatars of this stunning lady. Have a look!
What do you think Sana looks more decent in traditional attires or in bold outfits? Please share your views in the comment section given below. Thanks!