Showbiz
Sajal Aly Looks More Gorgeous In Her Latest Photoshoot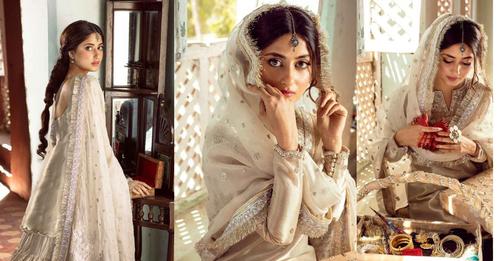 Sajal Aly's new photoshoot is going viral on social media. As always, She looks stunning in this new photoshoot.


Sajal Aly is a very graceful actress. She has been a part of the Pakistan showbiz industry for a long time. And she has performed a lot of entertaining dramas for viewers. Sajal Aly started her married life with Ahad Raza Mir, who is a well-known actor. And their wedding was well-received on social and print media. But after the marriage, Sajal did not appear in any new drama serial. While her fans want to see her in new projects. Her fans love him very much.


Recently, some news has been circulating on social media that Sajal and Ahad have separated. People said that the couple was never seen together and never share their photos together on social media. Many people shared this news on social media. But there is no truth in that. Sajal Aly and Ahad Raza Mir are living a happy life together. News of the separation had also reached Sajjal Ali and Ahad Raza Mir. And then the couple were seen together at Umair Qazi's wedding. Sajal also shared some recent photos with her husband on social media. Which proved to be a slap in the face to their opponents.


And Now, a new photoshoot of Sajal Aly has come out today. In which she looks weaker than ever. Some believe she could not bear the news of separation. Maybe she's already weak. But one thing is clear, she looks even more adorable in her new photoshoot. So let's take a closer look at the photos of Sajal Ali's new photoshoot.