Showbiz
Sadaf Kanwal's latest bold photo sparks backlash as she poses as a 'Queen of Ancient Times'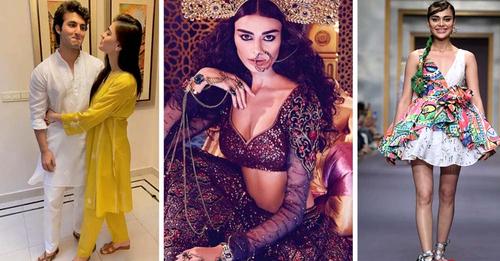 You may be aware that Sadaf Kanwal is one of the top models in the Pakistani fashion industry, renowned for her beauty and extensive experience. She has worked with numerous prominent brands in Pakistan, making her a prominent figure in the modeling industry.
As a testament to her success, Sadaf Kanwal has also been offered roles in TV dramas due to her popularity in modeling, which she has graciously accepted. In 2014, she began her acting career with the drama series "Meka and Susral."
Prior to her marriage, Sadaf Kanwal was among the few Pakistani film actresses who frequently played the role of a dancing girl in item numbers. She delivered outstanding performances in many famous Pakistani films. After her marriage to Shahroz, Sadaf made the decision to no longer appear in any item songs.
However, a recent photo of Sadaf Kanwal has been circulating on social media, in which she is dressed like a Mughal princess (Queen of Ancient Times). Although there is nothing inherently wrong with emulating a particular style, Pakistani people tend to become upset and angry when individuals wear revealing clothing.
If you guys also want to see the picture of Sadaf Kanwal who is being openly criticized on her, then check out below!
Are you guys also laughing after seeing this picture of model Sadaf Kanwal and you guys are also thinking the same thing that she looks like a 'Queen of Ancient Times'?
Do you guys also think that Sadaf Kanwal is willing to do any kind of photo shoot for money? Or if it has become a standard, don't forget to let us know your thoughts. Thanks!