Showbiz
Anam Goher Wife of Gohar Mumtaz Superlative Fresh Mood Pictures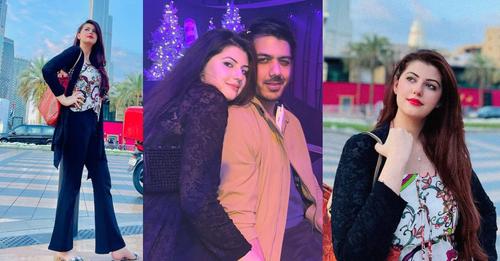 Popular Pakistani actress and model Anam Goher just posted some amazing new mood photographs to her social media pages. The photographs showed her in a lovely and carefree state, highlighting her inherent grace and attractiveness.
Anam Goher is well renowned for her endearing demeanour and gorgeous grin, both of which can be seen in every photo she posted. Each of the costumes she was wearing in the photographs, which ranged from classic to modern, perfectly suited her personality and sense of style.
One of the clicks that stood out was a solo shot of Anam Goher, where she was dressed in a simple yet elegant white outfit. Her hair was left loose, and she wore minimal makeup, which highlighted her natural beauty and features.
Another click showed Anam Goher with her husband, Gohar Mumtaz, who is a popular singer and actor in Pakistan. The couple looked happy and content, and their chemistry was evident in the click. Anam Goher was dressed in a beautiful pink outfit, while Gohar Mumtaz wore a traditional white shalwar kameez.
Anam Goher has worked in a number of television dramas and films during her long career in Pakistan's entertainment sector. She has received praise from the critics for her performances and is renowned for her acting ability.