Cook Recipes
Pasta with Cauliflower Tofu Sauce! Maria from created these beautiful pasta s…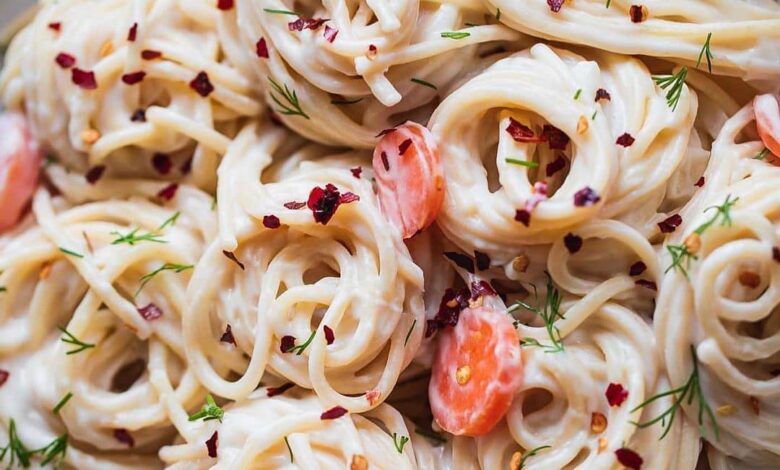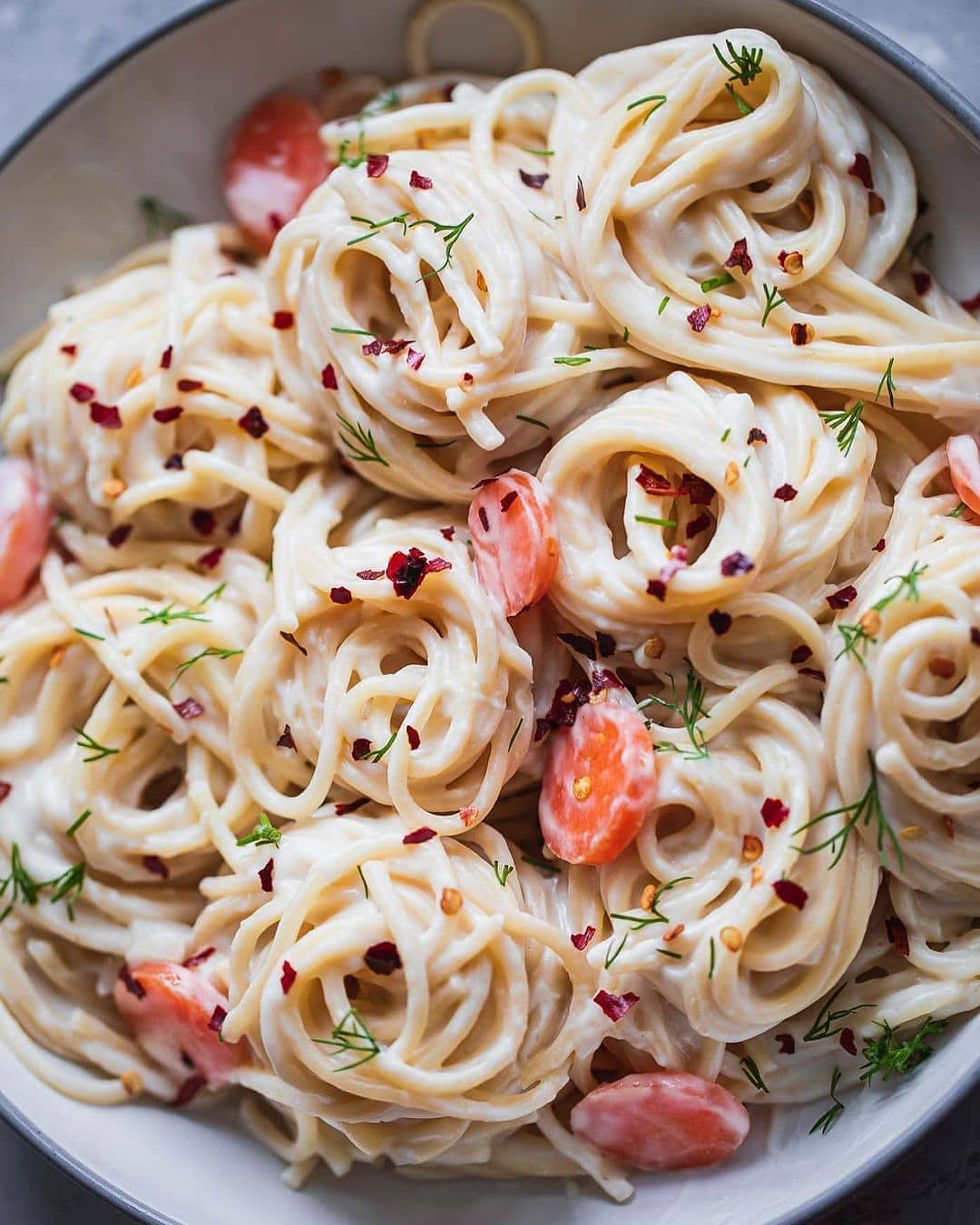 Pasta with Cauliflower Tofu Sauce! 🥕
Maria from earthofmariaa created these beautiful pasta swirls! Check out her recipe below:
Cauliflower tofu pasta
10oz pasta of choice
3 cups cauliflower florets
10oz silken tofu
1 cup plant based milk
3 tbsp nutritional yeast
2 cloves garlic
Juice of 1 lemon
1/2 tsp salt
1 tbsp vegan butter
1 large onion, diced
1 large carrot, peeled and chopped
Cook the pasta according to instructions on packaging and steam the cauliflower for 7-8 minutes. When done, add the cauliflower to a blender or food processor together with the tofu, plant based milk, nutritional yeast, garlic, lemon juice and salt. Blend until smooth. Melt the vegan butter in a pan and cook the onion and carrot until softened. Next, add the drained pasta together with the sauce and stir together before serving.
.
🥑🍅 Get Our new 100+ Delicious Vegan Recipes For Weight Loss, Clearer/Smoother Skin and A Healthier Lifestyle. 👉 Link in BIO plant_basedrecipe