Cook Recipes
MEDITERRANEAN FARRO SALAD by Follow us for more vegan recipe inspiration Ar…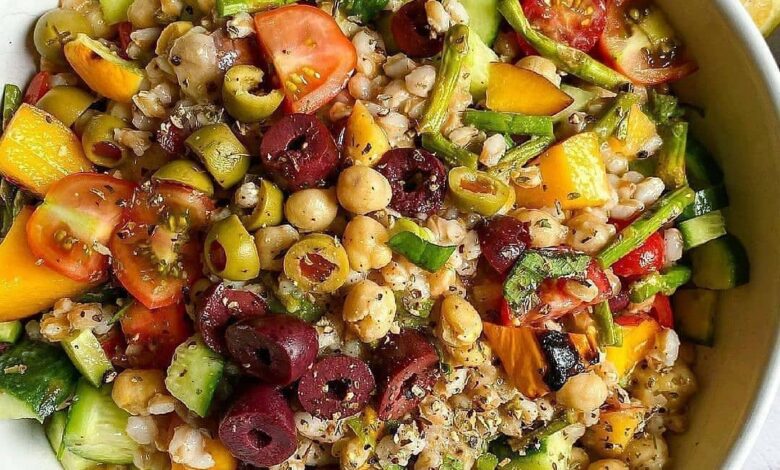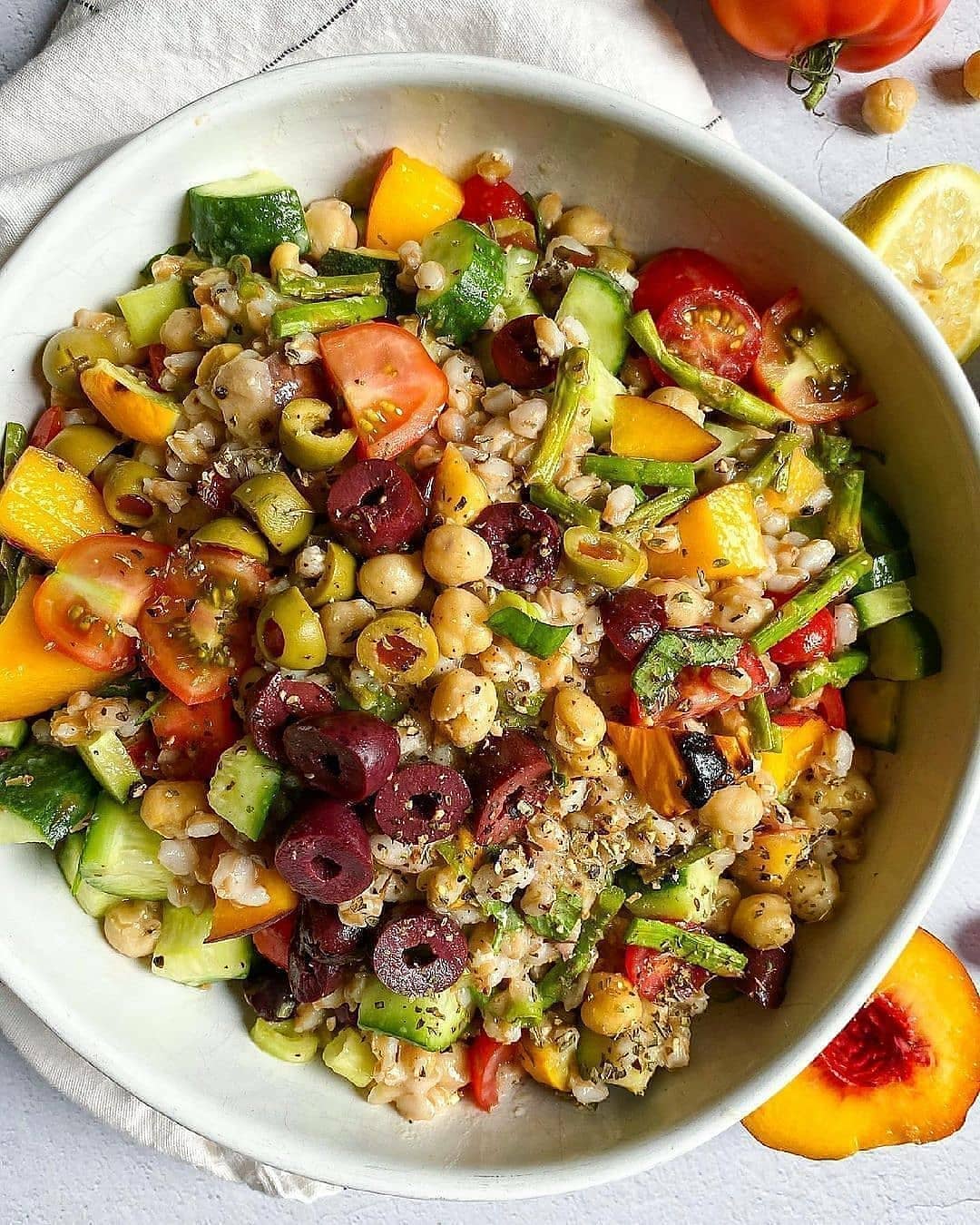 MEDITERRANEAN FARRO SALAD by betterfoodguru
Follow us plant_basedrecipe for more vegan recipe inspiration 💚🌱
Are you a peach lover?
They are in stores now so grab some and make this flavorful and summery salad.
Prep:15 mins
Cook: 25 mins
Yield:5
Ingredients
* 1 pound farro cook according to package in a pot on stovetop or in an instant pot
* 1 can organic chickpeas
* 2 cups mixed grilled vegetables eggplant, zuchinni, asparagus, squash rough chop
* 2 each peaches chopped
* 1 cup mixed pitted calamata and green olives rough chop
* 2 each persian cucumbers rough chop
* 1 cup garden fresh cherry tomatoes halved
* 1 ea scallion small dice green and white part
Dressing
* 2 ea large lemons juiced
* 2 tbsp extra virgin olive oil
* 1/2 tsp pure maple syrup you may sub sweetener of choice
* 1 tsp dry italian seasoning
* 1/4 tsp salt
* 3-5 grinds black pepper according to tase
Instructions
* cook farro according to package and let cool
* mix dressing ingredients in a large bowl and whisk to combine
* chop all vegetables and fruit and add to the bowl and toss well
* add chick peas and farro and toss well
* taste for salt and adjust if needed
* sprinkle a bit of extra italian season and black pepper on top to serve.