Cook Recipes
l Chickpea & Potato Pot Pie Turnovers Follow for daily vegan inspiration …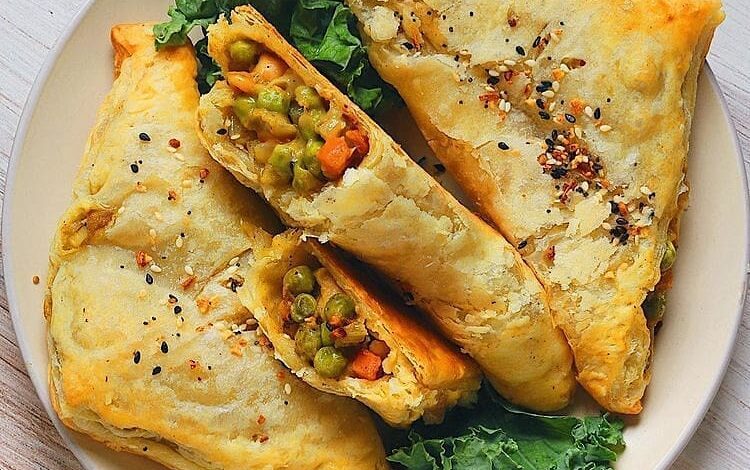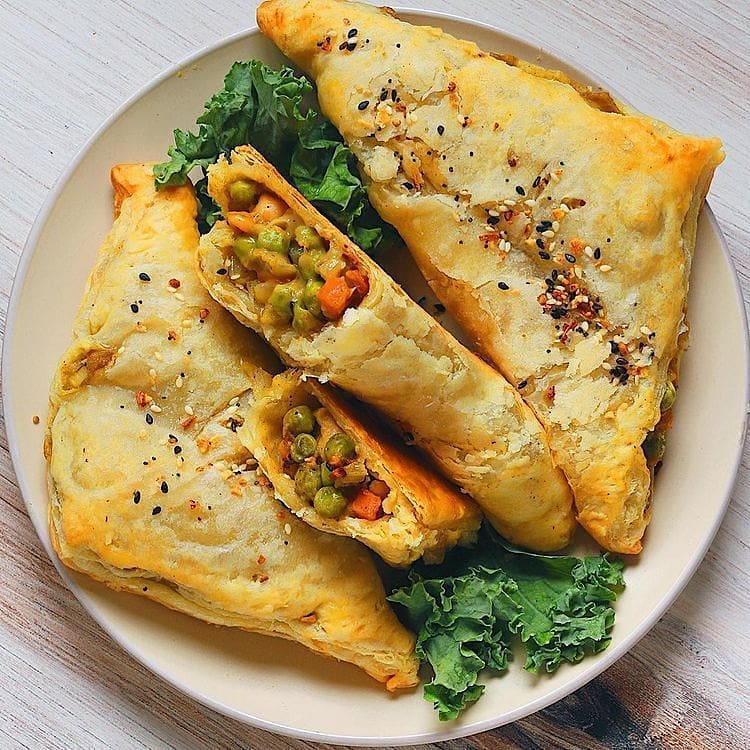 l
Chickpea & Potato Pot Pie Turnovers
Follow plant_basedrecipe for daily vegan inspiration 🌱💚
👉plant_basedrecipe
👉plant_basedrecipe
Recipe:
what you need: 
filling: 
2 tbl vegan butter, 
1 cup small diced Yukon gold potatoes, 
1/2 cup diced carrots, 
1/2 cup diced celery, 
1 diced small yellow onion, 
1 tbls yellow mustard 1/2 tbl poultry seasoning , 1 tsp salt, 
1/2 tsp pepper, 
1 cup chickpeas, 
1/2 cup frozen peas, 
3 tbl flour, 
1 1/2 cups veggie broth, 
1/4 cup soy milk , 
2 sheets of vegan puff pastry 
What you do: 
1️⃣in large sauté pan, melt butter, add onions, carrots, celery, & potatoes, salt/pepper sauté on med heat 15 min till tender
2️⃣ Add chickpeas, peas, mustard, & seasoning, mix until distributed 
3️⃣Add flour, coating all veggies, cook 2 min till flour gets golden 
4️⃣ Add stock, keep stirring, sauce will start to thicken, add soy milk, keep stirring, add extra seasoning if desired, simmer 10 min. Then let cool to room temp. Place in fridge for about an hour.
5️⃣ On a floured dusted surface, cut puff pastry sheet into 4, repeat with the other sheet.Roll out dough to make squares a bit thinner. Add 1/3 -1/2 cup to one side to form a triangle. Leaving a 1/4 in boarder. Dab boarder with water. Fold the other half of dough over to cover filling. Use times of fork to seal edges and make 2 narrow slits at the top of each turnover, repeat until you use all dough, carefully place on parchment paper. I used a spatula
6️⃣ Bake turnover at 400 F 30-35 min. Let cool a bit because the filling will be hot. Enjoy!! I topped my turnovers with Trader Joe's EBTB seasoning 😊
By thevegansara
.
.
.