Showbiz
'I was the only bread earner', Hania Aamir reveals the tragic story of quitting her EDUCATION [Video]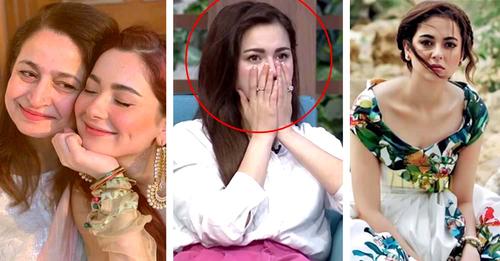 Hania Aamir is a highly talented actress who has made a mark not only in Pakistani dramas but also in films. Despite starting her career with the Pakistani film Janan, she soon ventured into the world of TV dramas and has been enthralling audiences with her latest serial, Mujhe Pyar Hua Tha on ARY Digital.
Hania Aamir had to start working at a very young age due to financial difficulties at home, but her outstanding performances have won her a special place in the hearts of the people. With her exceptional acting skills, she effortlessly embodies a variety of roles on the small screen. Surprisingly, despite her young age, she also possesses a great sense of humor.
Hania Aamir made an appearance on Fahad Mustafa's PSL show The Fourth Umpire last night, where she revealed the reason behind discontinuing her studies. During the show, the actress shared both personal and professional aspects of her life, shedding light on some lesser-known facts. It's true that behind Hania Aamir's lighthearted Mastiyaan on TV, YouTube, or Instagram, there is a poignant story.
When asked about her education, the actress responded, "I may have never talked about my studies before, but I dropped out of college. I was a good student, but I started acting and began earning money. At that time, I needed to support my family and be the breadwinner. Acting came naturally to me, and I was fortunate enough to have the talent to pursue it." Hania's honesty about her