Cook Recipes
Crushed Potatoes with Creamy Guacamole by delicious savoury snack and starter i…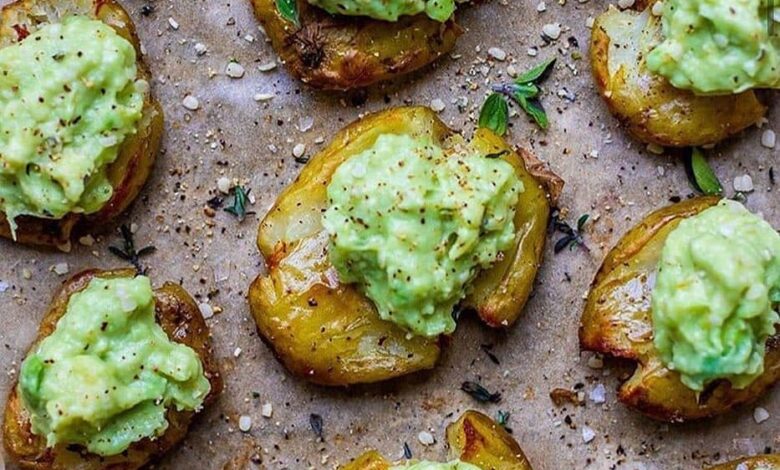 Crushed Potatoes with Creamy Guacamole by happyskinkitchen 🥔🥑 A delicious savoury snack and starter idea!
​.
Follow us plant_basedrecipe for more vegan recipe inspiration 💚🌱
.
​To make it: Boil some baby/new potatoes until they are soft. Drain them and place them on a baking tray covered with some parchment paper. With a fork crush the potatoes down, drizzle then with some olive oil, salt and pepper and bake them in the oven at 200 degrees Celsius for 25 minutes until crispy. To make the quacamole simply mash 1 avocado with a squeeze of lemon, 1 chopped spring onion, salt and pepper. Top each potato with a dollop of the quacamole and enjoy!
🥑🍅 Get Our new 100+ Delicious Vegan Recipes For Weight Loss, Clearer/Smoother Skin and A Healthier Lifestyle. 👉 Link in BIO plant_basedrecipe