Cook Recipes
Crispy eggplant steaks & creamy miso pasta(Pasta recipe on the blog) by Follow…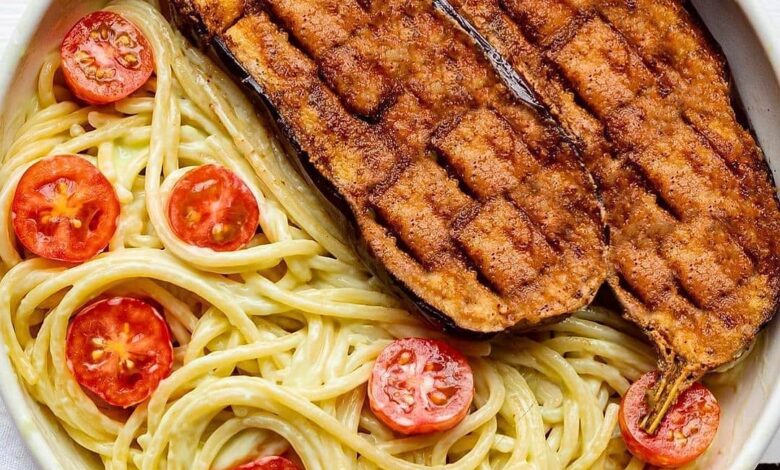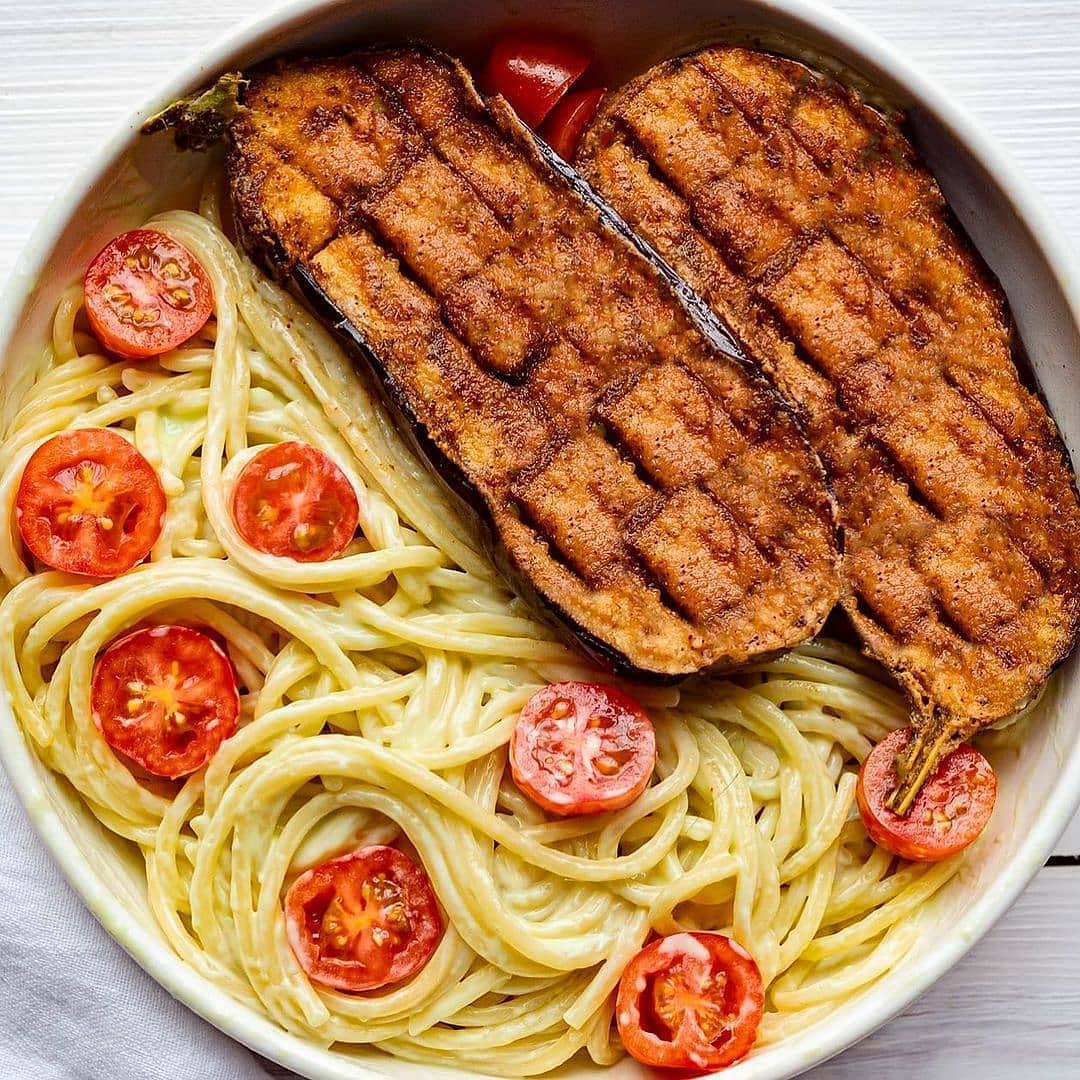 🌱Crispy eggplant steaks & creamy miso pasta🌱(Pasta recipe on the blog💚) by cookingforpeanuts
Follow us plant_basedrecipe for more vegan recipe inspiration 💚🌱
Hope you're all having one of those good days:)
✅Recipe eggplant 🍆 : Preheat oven to 400F. Slice 1 medium eggplant in half, lengthwise. Score the cut sides of both eggplant halves using the tip of a small knife. Make small incisions in a crosshatch pattern on both pieces, going as deep as possible, without piercing the skin. ✅Season flesh side of both halves with salt, garlic powder, paprika, and black pepper. ✅In a medium bowl, mix: 2 tablespoons flour, 1 tablespoon cornstarch, 1/2 teaspoon salt, 1/4 teaspoon garlic powder, 1/8 teaspoon onion powder, 1/4 teaspoon paprika, 1/8 teaspoon black pepper, and a generous pinch of cayenne. Transfer the flour mixture to a rimmed plate or tray. ✅Add 1/4 cup non-dairy milk to a separate rimmed plate or tray. ✅ Dip the flesh side of the eggplant halves first in milk, then in the flour mixture. Shake off any excess, still making sure both flesh sides are fully coated. ✅In a medium non-stick skillet, add enough oil to reach about 1/8-inch high. Heat over medium-high flame.✅Once oil is hot, pan-fry eggplant halves, flesh-side down, until brown and crispy, about 4 minutes. ✅Turn eggplant halves over and cook for 1 minute on the other side.✅Transfer them to a baking sheet and roast for 3 to 5 minutes, flesh side up, until desired tenderness.
🥑🍅 Get Our new 100+ vegan recipes
plant_basedrecipe 👈Link in profile
.