Cook Recipes
Creamy Mushrooms with Sun-dried Tomatoes, Spinach and White Beans Dish by Foll…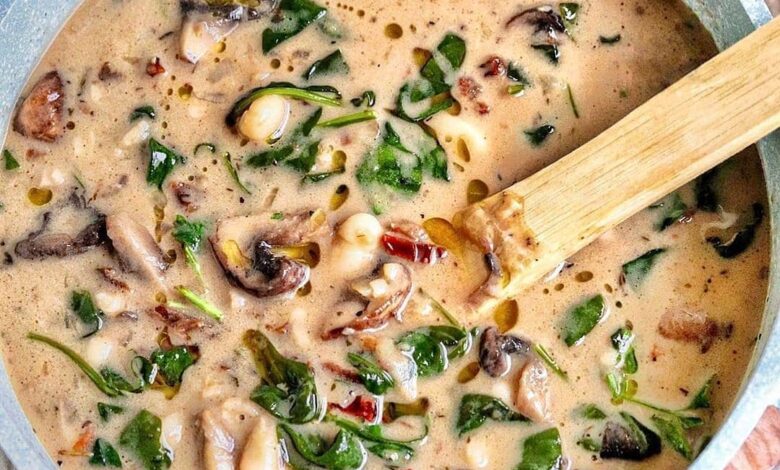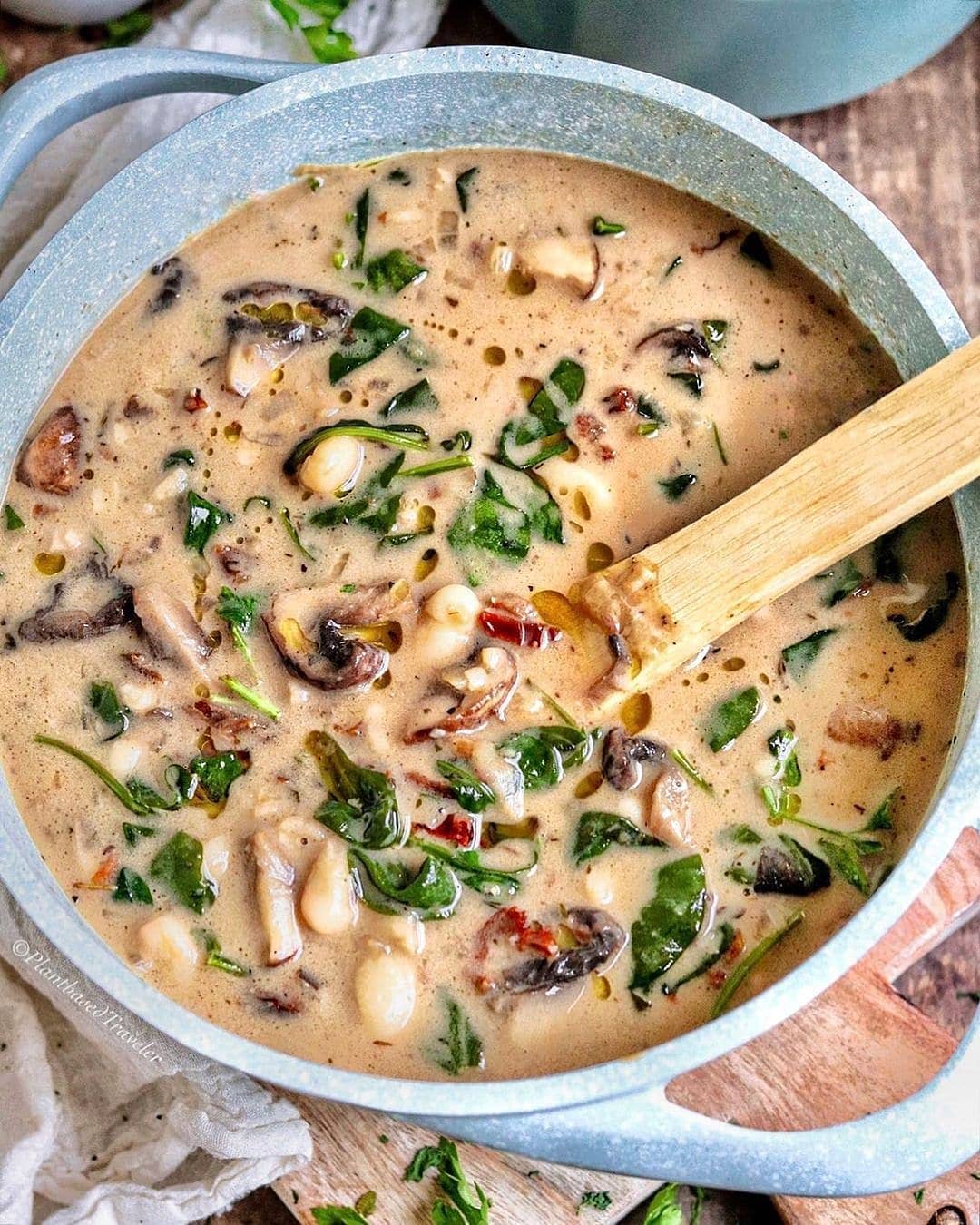 Creamy Mushrooms with Sun-dried Tomatoes, Spinach and White Beans Dish by plantbased.traveler
Follow us plant_basedrecipe for more vegan recipe inspiration 💚🌱
Ingredients:
16 oz baby bella mushrooms
6-8 sun-dried tomatoes in oil, plus a drizzle of the tomato oil
2 large handful of fresh baby spinach
2 cups white beans, cooked and rinsed
1 medium sweet onion
3 garlic cloves
2 tbsp vegan butter
2 tbsp all purpose flour
1/2 tbsp Italian herbs
3 cups extra-creamy oat milk
1 tbsp white wine vinegar
Salt and black pepper to taste
Optional: fresh herbs (like parsley, basil, oregano)
Method:
Clean mushrooms, and cut them in half or quarters depending on their size.
Finely dice onion, mince garlic, and thinly slice sun-dried tomatoes.
Melt vegan butter in a deep pan or dutch oven, and sauté onions for 5 minutes over low to medium heat, then add garlic and tomatoes. Sauté for another 3-5 minutes until very fragrant, then add all purpose flour, and keep stirring for another minute.
Add oat milk, mushrooms, white beans, vinegar, and herbs, and bring to a boil. Simmer for 10 minutes, then add spinach, fresh herbs if using, and season to taste with salt and black pepper. If needed add more liquid to thin out the sauce (you can use water, milk or broth).
Drizzle with some of the sun-dried tomato oil, and enjoy!