Cook Recipes
'Cheesy' Veggie loaded sweet potatoes This creamy vegan cheese sauce takes your …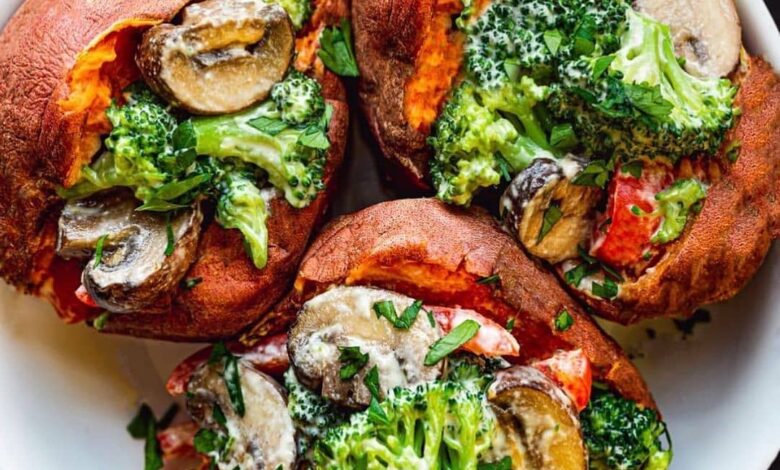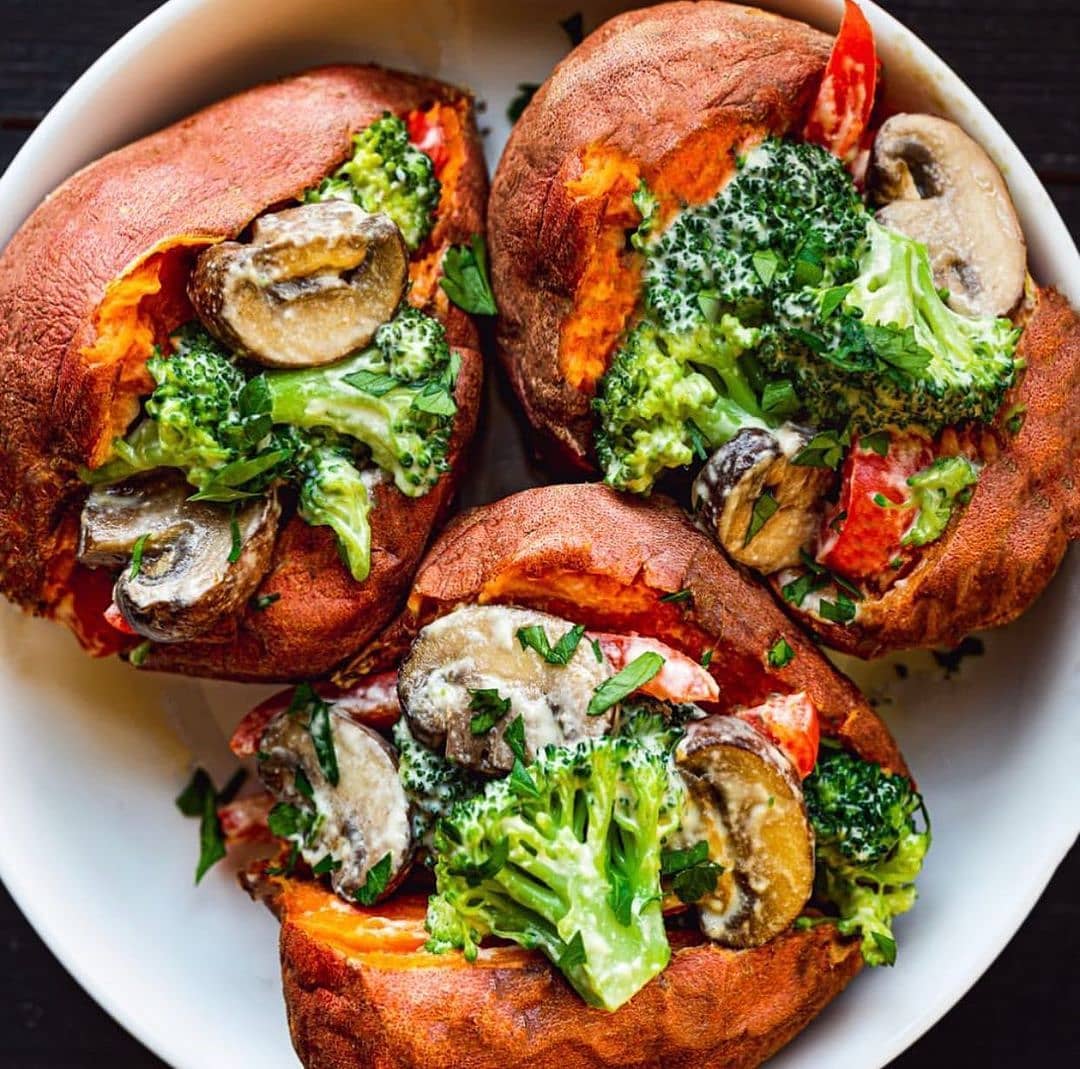 'Cheesy' Veggie loaded sweet potatoes This creamy vegan cheese sauce takes your veggies to another level. 🌱
By cookingforpeanuts
Recipe veggies in cheese sauce:
Sauté 1 small sweet onion (chopped) in a little olive oil or veggie broth until translucent, about 5 minutes.
Add 1 medium russet potato (grated),
4 garlic cloves (minced),
1/2 tsp ground mustard seed powder,
1/2 tsp garlic powder,
1/2 tsp onion powder/granules,
1/4 tsp red chili flakes.
Sauté another minute.
Add 2/3 cup raw cashews and 1 cup vegetable broth or water.
Bring to a simmer and cook until potatoes are done(about 10 minutes),
adding more water or broth as needed and stirring regularly.
Transfer to blender and add 1 tbsp apple cider vinegar + 1/4 cup nutritional yeast (+ 1/2 tsp pickled horseradish optional).
Blend until smooth.
Salt to taste.
Mix in sautéed or lightly steamed veggies of choice. (I added some leftover steamed some broccoli and sautéed bell peppers and mushrooms.)
.
.
Get Our new 100+ Vegan Recipes cookbook 👉 click the bio link
.
.
.
.