Cook Recipes
Black Bean Burger With Avocado Pesto by . Follow us for more vegan recipe . …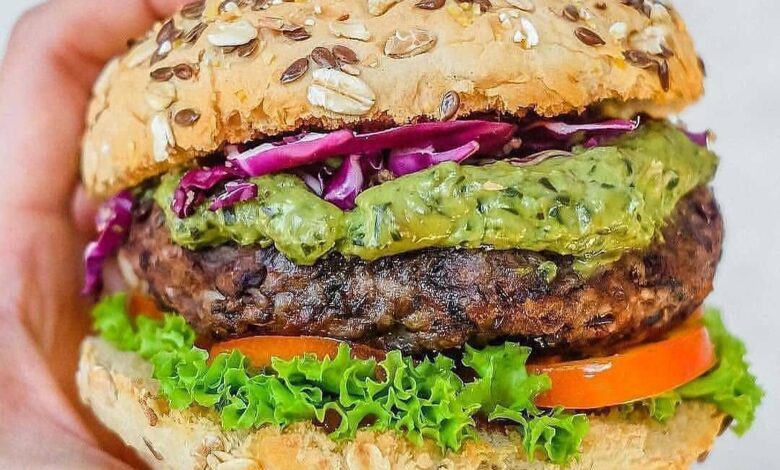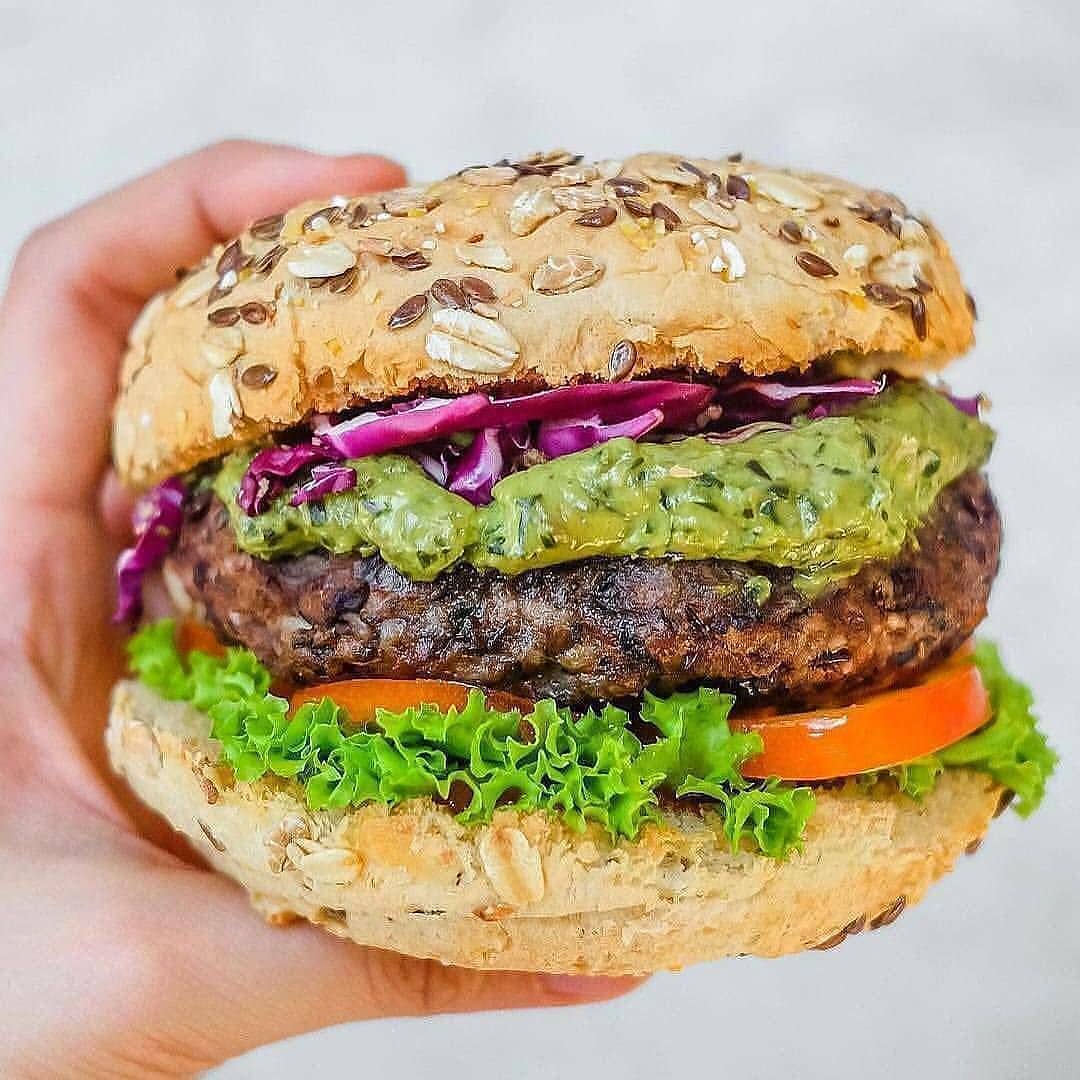 🍔 Black Bean Burger With Avocado Pesto by thefoodietakesflight
.
Follow us plant_basedrecipe for more vegan recipe 💚🌱
.
Burger:⠀
Makes 4 large patties ⠀
1 can (15oz) black beans ⠀
1 cup cooked mushrooms⠀
1 onion (around 1/4 cup), roughly chopped⠀
2 garlic cloves ⠀
1/4 cup fresh packed basil or 1 tbsp dried basil ⠀
Handful of sun-dried tomatoes (makes around 1/4 cup of small chopped pieces) ⠀
1/4 cup breadcrumbs ⠀
1/4 cup all purpose flour ⠀
2 tsp salt, or to taste⠀
Oil for frying ⠀
In a pan, sauté the onions, garlic, and mushrooms, and sun dried tomatoes (if using). Transfer everything to a food processor. Add in the flour and breadcrumbs. Add in the basil and salt. ⠀
Quickly process. Do not over process especially if you're using variety of really soft/over cooked black beans. Leave a few chunks of the beans and mushrooms to make sure the mixture doesn't become too soft/paste-like.⠀
Dip your hands in a bowl of water and form the mixture into patties. ⠀
Heat a pan with 1-2 tbsp oil. Over medium heat, add in the patties. ⠀
Cook for 3-4 minutes on each side or until golden grown. ⠀
AVOCADO PESTO ⠀
2 1/2 tbsp basil pesto (easy basil pesto recipe below)⠀
3 tbsp fresh avocado⠀
2 tsp lemon juice ⠀
1. Add everything into a food processor. Adjust according to taste (you can add in more lemon juice if you like it a bit more sour). HOMEMADE BASIL PESTO ⠀
2 1/2 cups packed basil leaves⠀
1 cup olive oil⠀
2 cloves garlic⠀
1/2 cup pine nuts/cashews⠀
1 tbsp lemon juice⠀
1 tsp salt, or to taste ⠀
1. Process everything until smooth then store in the jar to have with pasta, salads or as a sauce! ⠀
ASSEMBLING THE BURGERS (This part is up to you)⠀
4 burger buns⠀
4 black bean patties⠀
Avocado pesto⠀
Ketchup⠀
Lettuce⠀
Tomatoes⠀
Purple cabbage
Enjoy!
🥑🍅 Get Our new over 100 vegan recipes
plant_basedrecipe 👈Link in profile
.