Cook Recipes
Which one would you choose? A regular stuffed burrito or this fun Crispy Edible …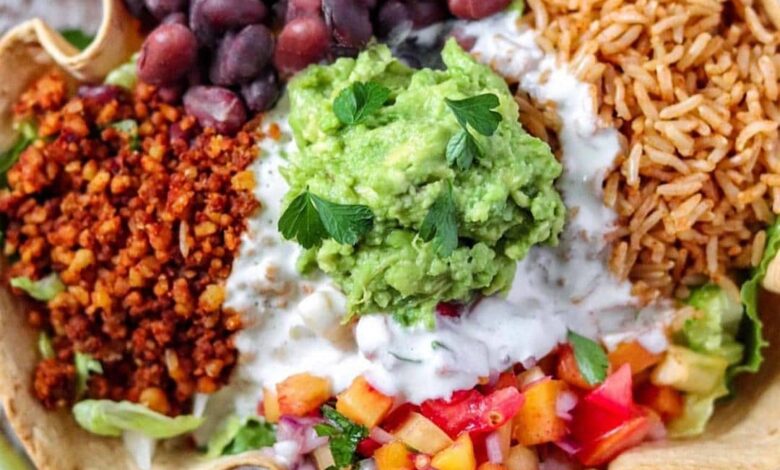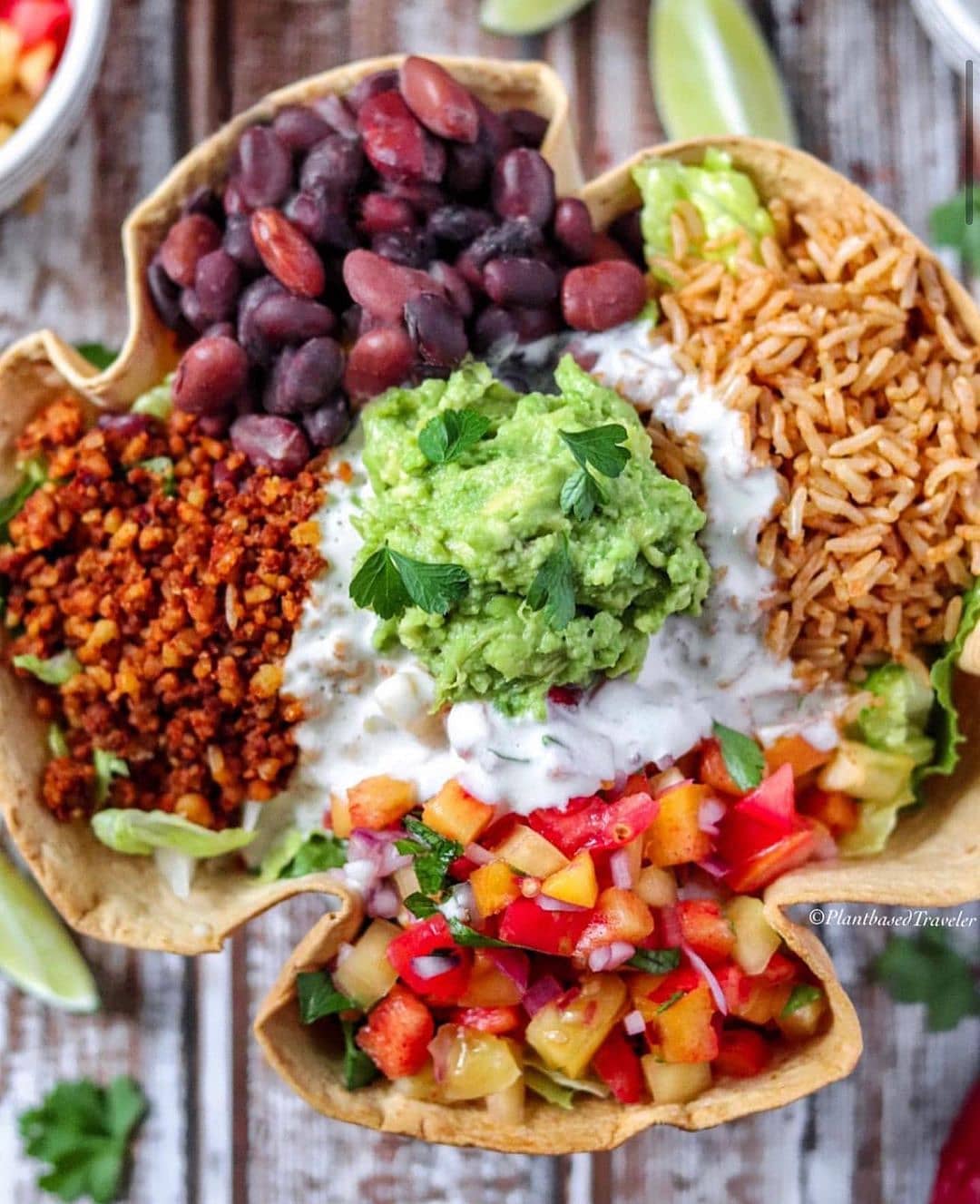 Which one would you choose? A regular stuffed burrito or this fun Crispy Edible Burrito Bowl? 🌯
By plantbased.traveler
They are super easy to prepare and you can fill them with anything you like! And of course the best part is breaking off pieces and eating them instead of chips as you go!
To make the edible bowls you need burrito-sized tortilla wraps, a large oven safe bowl (I use a stainless steal mixing bowl), and just a tiny bit of oil (avocado oil is my go-to).
Place the tortilla inside the greased bowl to create its shape, and bake it at 350 F/175 C for 15 minutes.
Carefully take it out of the mixing bowl, then put it back in the oven for another 5 more minutes. Done!
For a little twist: Brush the entire tortilla with a bit of oil, and sprinkle it with salt or a chili lime salt mix before baking!
My fillings here are:
– Seasoned rice
– Tri bean mix
– Tempeh taco crumbles
– Peach tomato salsa
– Guacamole
– Cashew 'crema'
– Romaine lettuce
.
.
🥑🍅 Get Our new 100+ Delicious Vegan Recipes For Weight Loss, Muscle Growth and A Healthier Lifestyle. 👉 Link in BIO plant_basedrecipe
.
.
.