Cook Recipes
Summer Orzo Salad By Recipe: Ingredients: 1 (450g) block extra firm tofu, p…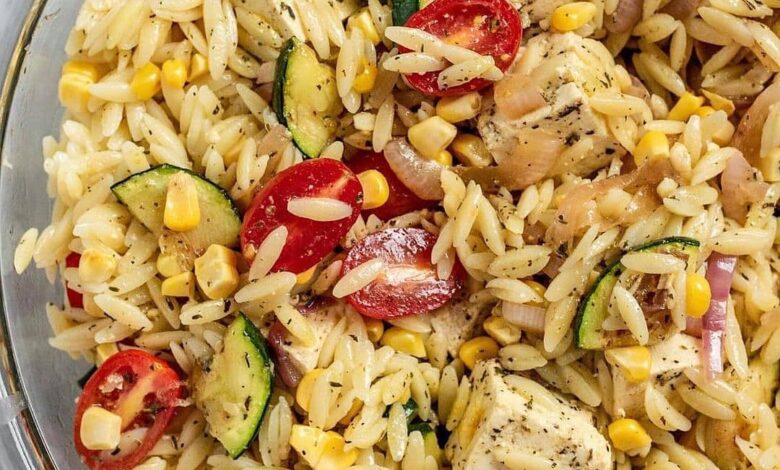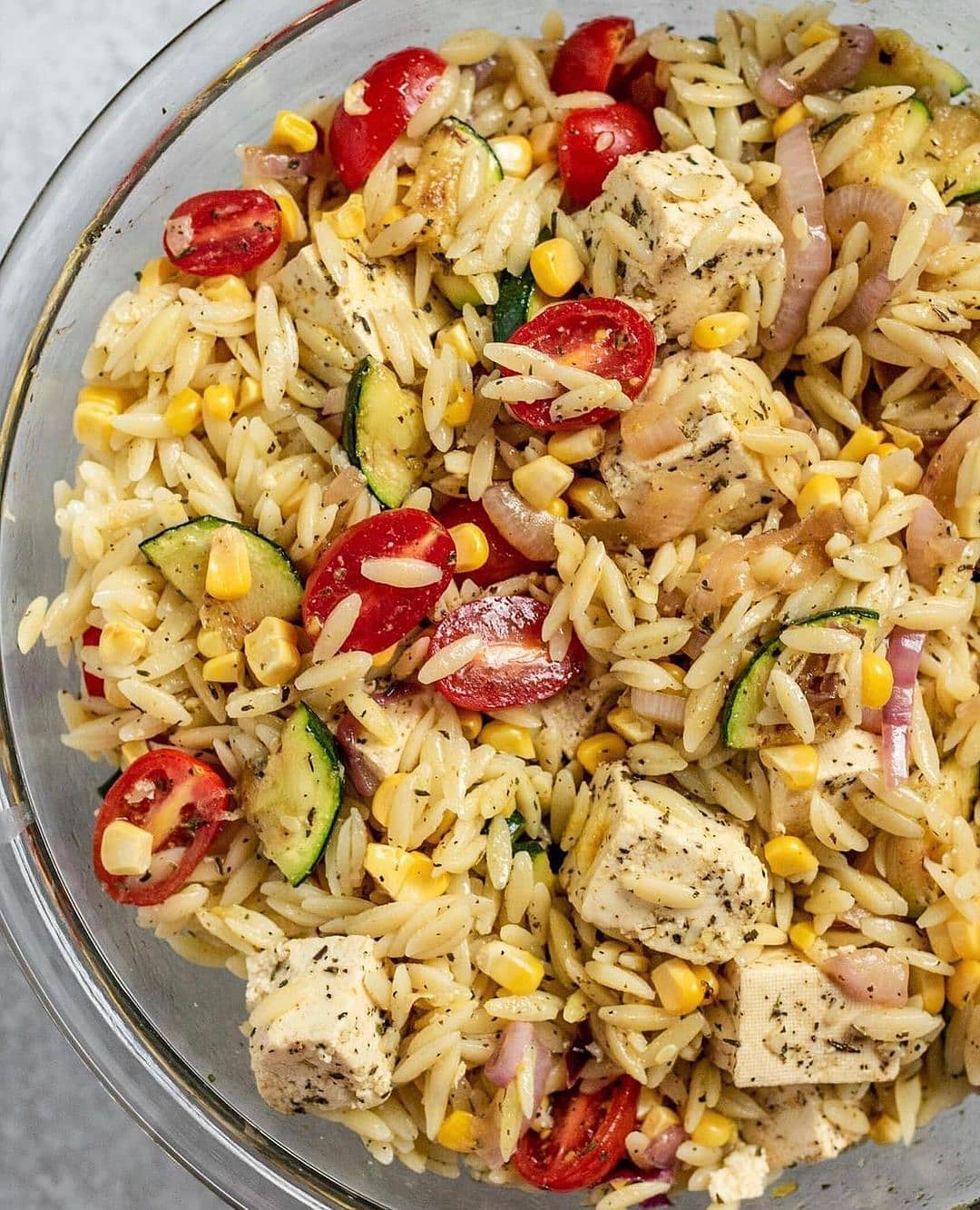 Summer Orzo Salad
By plantbasedrd
Recipe:
Ingredients:
1 (450g) block extra firm tofu, pressed and drained
1 cup fire roasted corn
1 zucchini, sliced and grilled
1/2 onion, sliced and grilled
1/2 cup cherry tomatoes, halved
1/4 cup extra virgin olive oil
2 cloves garlic, crushed
2 tbsp lemon juice (one lemon)
1 tbsp apple cider vinegar
1/2 tsp salt
1 tsp dry basil
1/2 tsp dry thyme
1 tsp dry oregano
1 1/2 cups dry orzo (or try quinoa)
1 tbsp nutritional yeast
Salt and pepper to taste
Instructions:
In a container, add your oil, garlic, lemon juice, apple cider vinegar, salt and herbs. Cube your tofu into bite sized pieces and add to the container, seal and give it a good shake to fully coat, then set aside.
Cook orzo according to package, then drain and add to a large mixing bowl. Add in corn, zucchini, tomatoes, and top with the marinated tofu and nutritional yeast. Toss everything together to combine. You can eat it after assembling, but it's especially good if you let it marinate for an hour before serving.
.
.
.
.🥑🍅 Get Our new 100+ Delicious Vegan Recipes For Weight Loss, Clearer/Smoother Skin and A Healthier Lifestyle. 👉 Link in BIO plant_basedrecipe
.
.