Cook Recipes
Tangy Dill Dijon Roasted Potato Salad By This is a just potato salad withou…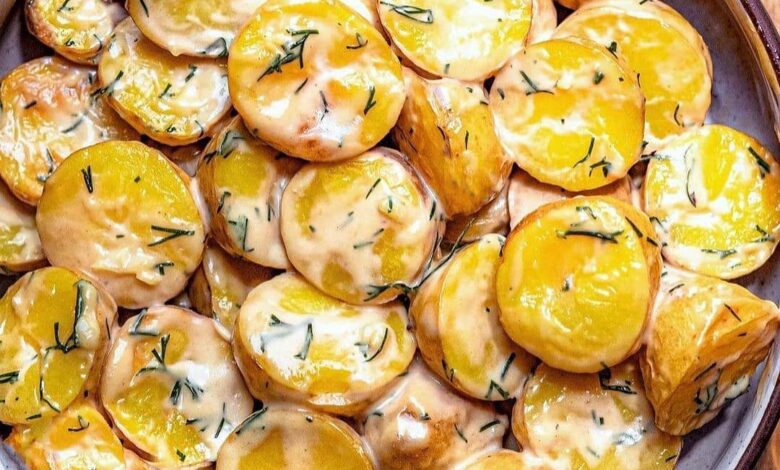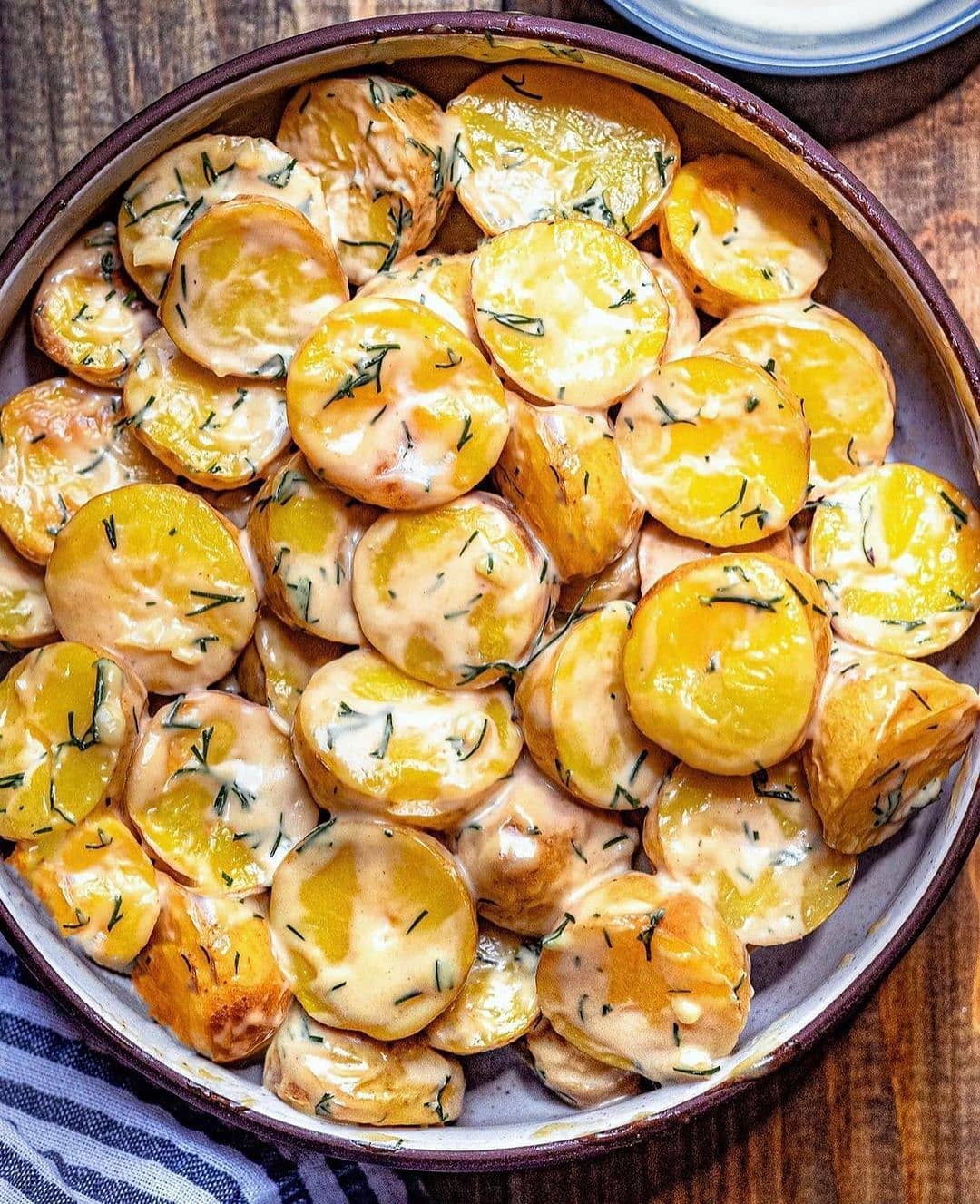 🌱Tangy Dill Dijon Roasted Potato Salad🌱
By cookingforpeanuts
This is a just potato salad without all the extras. The dressing pairs perfectly with the roasted potatoes.
✅Preheat oven to 400F.
✅Cut 1-1/2 lbs baby yellow potatoes into halves or quarters.
✅Toss the potatoes in 1 tbsp + 1 tsp olive oil. ✅Spread the potatoes out onto a baking sheet and season with salt and black pepper.
✅Roast for 35 to 40 minutes, tossing the potatoes about every 12 minutes.
✅Roast the potatoes until fork tender, browned and crispy.
✅Meanwhile, make the dressing: whisk 1/2 cup vegan mayonnaise, 1/8 cup freshly chopped dill, 1 tbsp red wine vinegar or apple cider vinegar, juice of 1/4 lemon, 1/2 tablespoon Dijon mustard, 1/4 cup chopped red onion, salt to taste. (Add a bit of maple syrup to dressing if desired.) ✅Once the potatoes are cooked, remove from oven. Transfer to a large bowl and set aside to cool.
✅Toss with desired amount of dressing. Add a few turns black pepper and salt to taste. Serve at room temperature or chill in the refrigerator for 30 minutes before serving.
.
.
Get Our new over 100 Vegan Recipes cookbook 👉 Link in BIO
.
.
.
.