Showbiz
Some Beautiful Clicks From Muhammad Rizwan House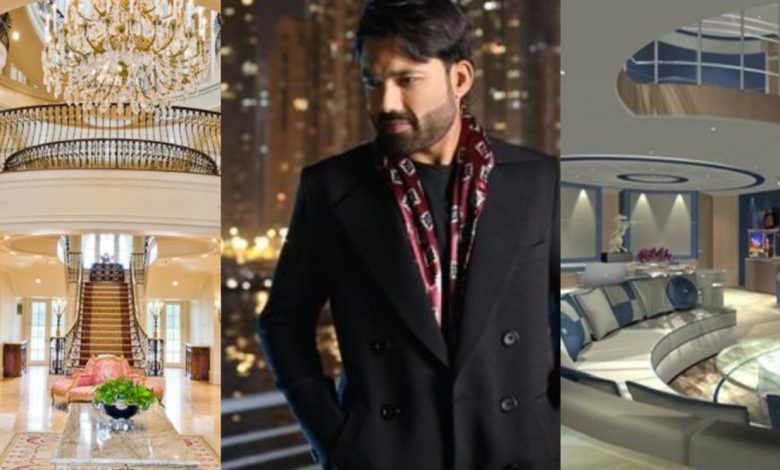 Muhammad Rizwan is staying with Pakistan cricket team at Dubai Palm Hotel With Family in Buble. Pakistan is full of talented and hardworking people in every field. Mohammad Rizwan is a rising Cricket Star of Pakistan.
Mohammad Rizwan and team recieved a wonder welcome from fans and family at Dubai Palm Hotel.
Mohammad Rizwan is a young and talented Pakistani international cricket player. He became the part of Pakistan National Cricket team in 2015.
Today Pakiatani cricket team enjoyed victory at Dubai Palm Hotel with team mates. They looks very happy while remembering the wonderful display of game against India.
He plays for Karachi King Team in Pakistan Super League. He is playing as a Pakistan cricket team wicket-keeper and batsman. He has a huge fan following for his outstanding talent. He made his first debut in 2008 when he played for Peshawar and grabbed the attention of selectors. His fans want to about Mohammad Rizwan Biography and other interesting facts about his professional and personal life.
Mohammad Rizwan Biography
Mohammad Rizwan Age
Mohammad Rizwan was born on 1 June 1992 in Peshawar. His height is 5 feet 11 inches.
Mohammad Rizwan Family
Mohammad Rizwan is married and lives in Peshawar with his family. In 2016, he blessed with a baby girl and shared the big news at his twitter account.
Mohammad Rizwan Cricket Career
He started his cricket career in 2105 when he played for Pakistan against Bangladesh and scored 67 runs on 58 balls. He played for Pakistan against New Zealand in November 2015.
In 2018, he was selected for the 2018-2019 National Cricket Team by Pakistan Cricket Board. In 2018, he made his highest scores 140 on 123 balls and proved his talent.

Mohammad Rizwan was the caption of Khyber Pakhtunkhwa for the 2019-2020 Quaid-e-Azam Trophy tournament. In November 2019, he was selected to play for Pakistan against Sri Lanka. Mohammad Rizwan is playing as a Wicket-keeper and batsman for Pakistan against England.