Showbiz
Senior Actress Saba Faisal Enjoy Vacations in Nathia Gali with Family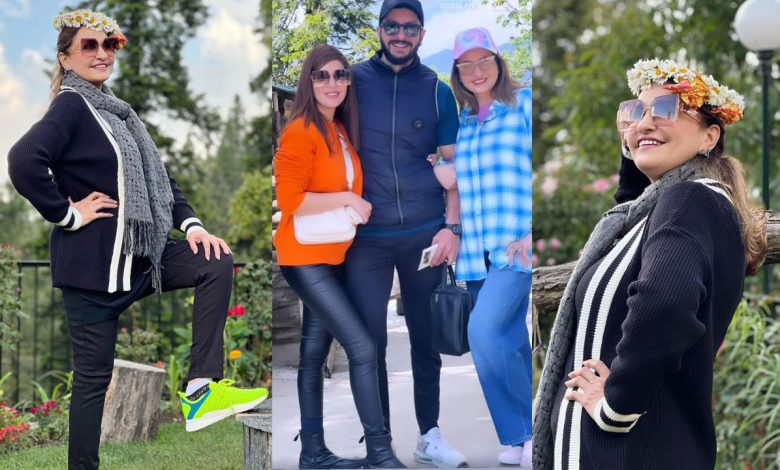 Saba Faisal's vacation in Nathia Gali not only allowed her to reconnect with nature and loved ones but also served as a reminder to her fans of the significance of taking breaks and finding moments of tranquility in a fast-paced world. As she continues to shine in her acting career, her vacation serves as a testament to the fact that even the brightest stars need their time to twinkle amidst the beauty of nature and the embrace of family.
Nathia Gali came to an end, Saba Faisal returned to her professional commitments, rejuvenated and ready to take on new challenges. The memories she created with her family in the enchanting hill station will serve as a source of inspiration and solace, reminding her of the importance of balance and self-care.
As Saba Faisal basked in the serenity of Nathia Gali, she also took the time to reflect on her journey in the entertainment industry. With a career spanning over the years, she has witnessed the evolution of Pakistani television and has been an integral part of its growth. Her dedication and talent have left an indelible mark on the industry, inspiring younger generations of actors and actresses.