Cook Recipes
Oven-roasted baby potatoes with umami tahini dressing by . Follow us for more…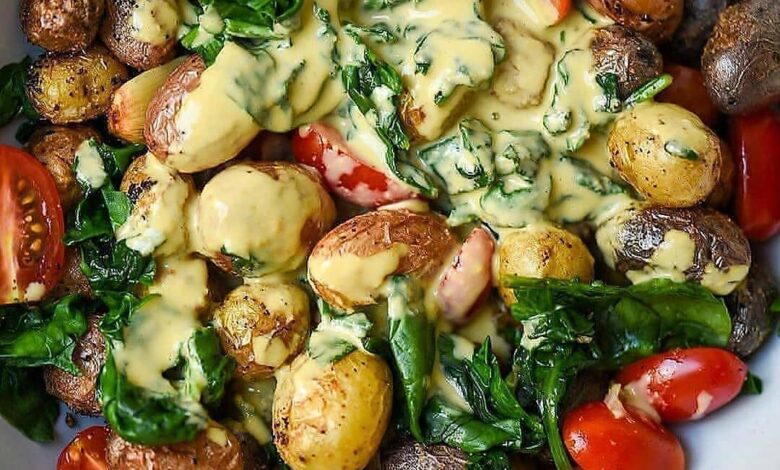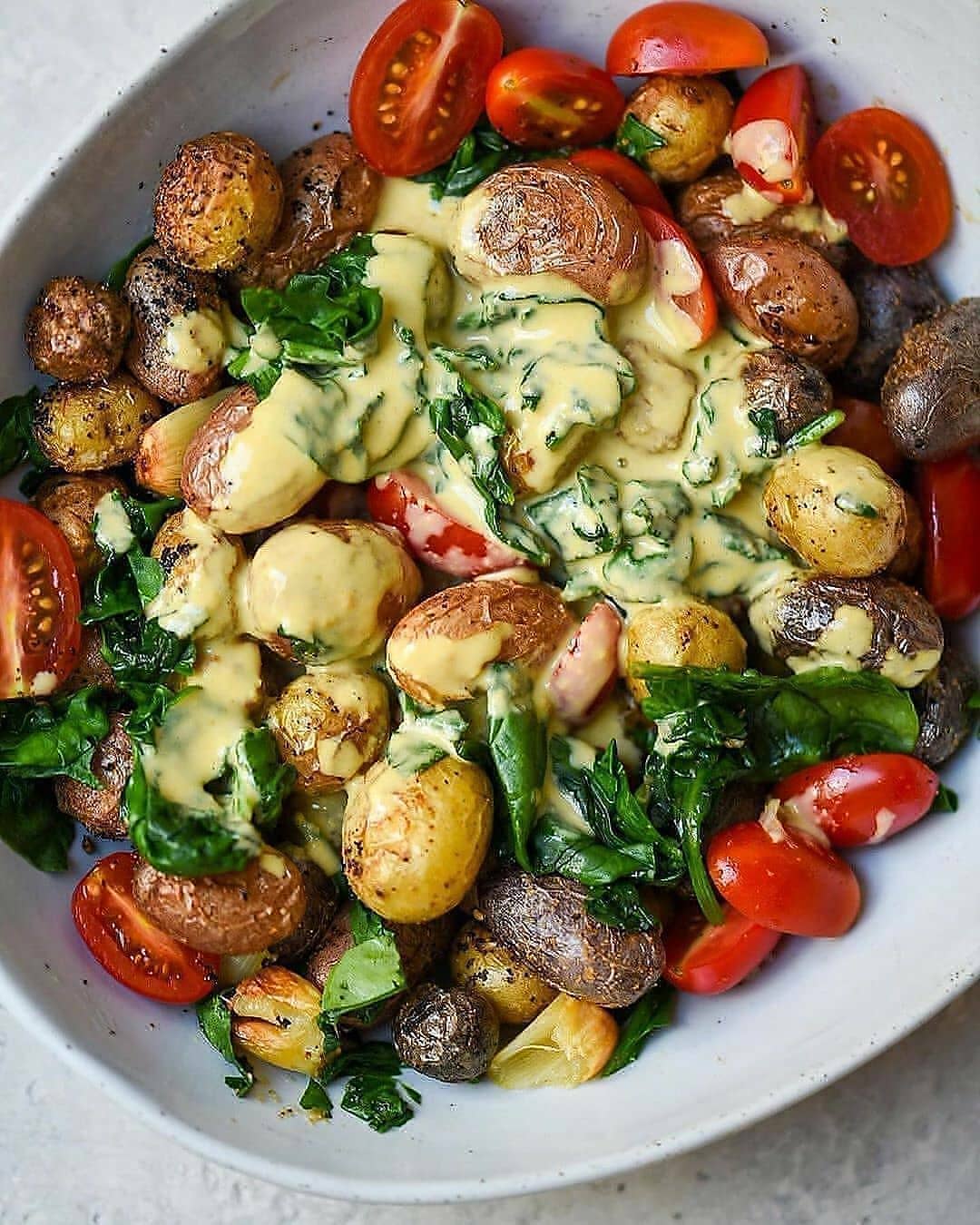 🥔 Oven-roasted baby potatoes with umami tahini dressing by veganreset ♥️
.
Follow us plant_basedrecipe for more vegan recipe inspiration 💚🌱
.
.
Served with spinach, roasted garlic, grape tomatoes and an umami tahini dressing.
⠀
(serves 1 as a meal or 2 as a side)
⠀
1. Preheat the oven to 425F.
2. Place 350-500g (depending on how hungry you are) baby potatoes and 4 whole garlic cloves on a baking tray lined with parchment paper.
3. Coat them with 2 tsp olive oil and add a pinch of pink Himalayan salt, 1/2 tsp garlic powder and 1 pinch ground pepper.
4. Bake for 30 min.
5. In the meantime, add 3-4oz of chopped baby spinach to a non-stick pan with 1 tbsp water and cook for just 2-3 min over medium-high heat.
6. The dressing is 1 tbsp tahini mixed with 1 1/2 tbsp nutritional yeast, 1 tsp umami seasoning sauce (I used Yondu, you can also use miso or a little sea salt) and 2-3 tbsp water (I usually start with 1 tbsp water and then add more if need be depending on the consistency of the tahini).
7. Serve everything in a bowl with 1 cup halved grape tomatoes. Enjoy!! tag someone in comment.
🥑🍅 Get Our new 100+ Delicious Vegan Recipes For Weight Loss, Clearer/Smoother Skin and A Healthier Lifestyle. 👉 Link in BIO plant_basedrecipe