Cook Recipes
Simple tomato pasta! . by . Recipe: Makes enough for 3-4 people Ingredients: …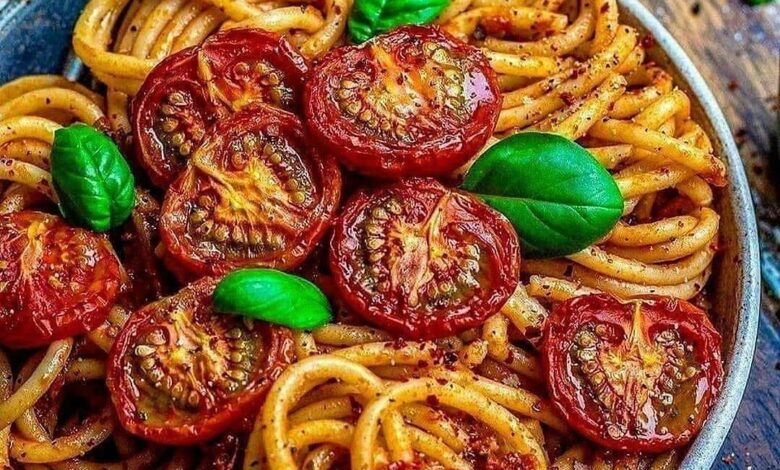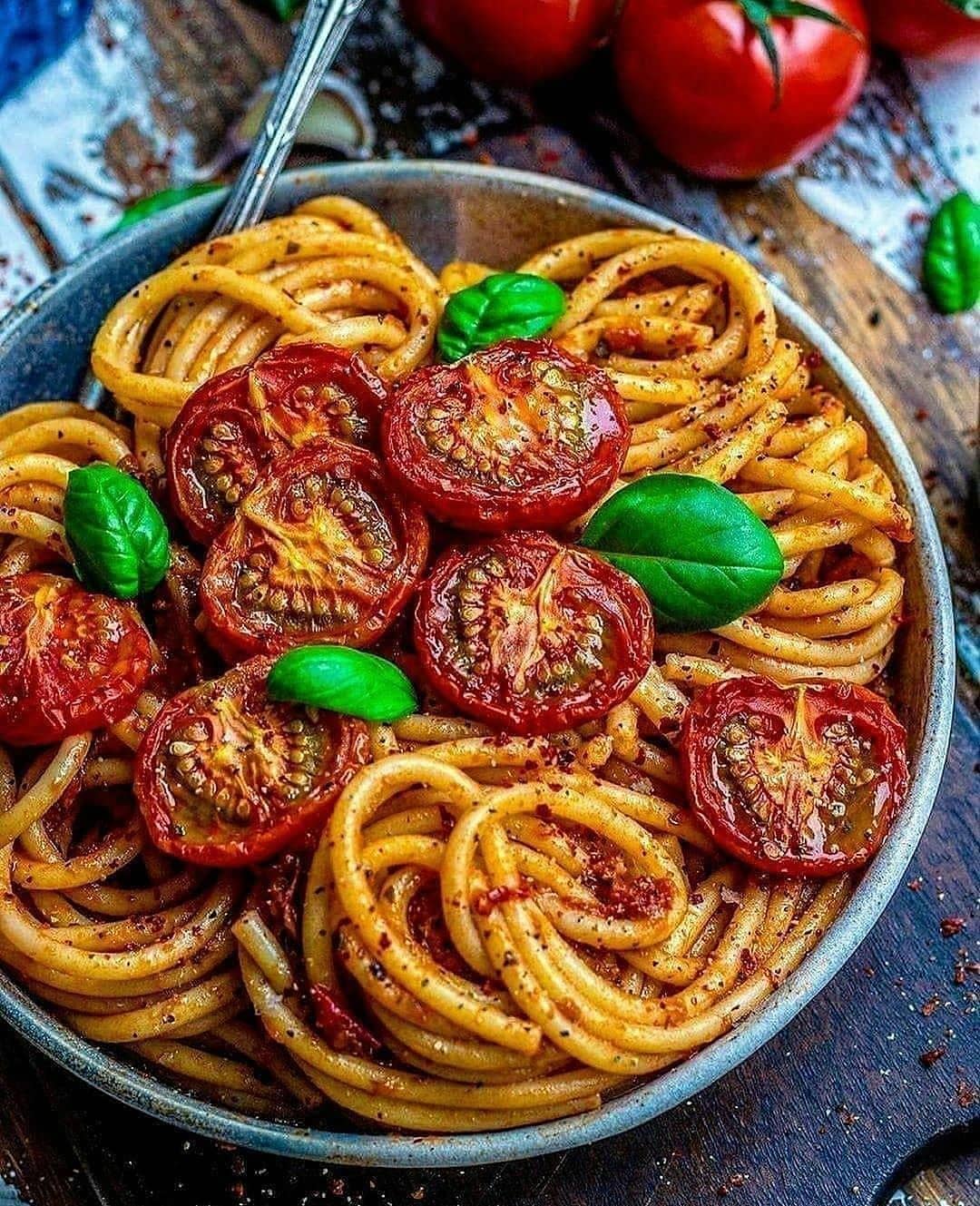 🍅😍 Simple tomato pasta! .
📷 by happyskinkitchen .
🧡Recipe:
Makes enough for 3-4 people
Ingredients:
1 small white onion – finely chopped⠀⠀⠀
3 garlic cloves – minced⠀⠀⠀
1 tin of good quality chopped tomatoes or passata⠀⠀⠀
A generous handful of fresh basil leaves – roughly chopped extra to sprinkle on top⠀⠀⠀
1 tbsp of olive oil for frying⠀⠀⠀
A generous pinch of salt and pepper for seasoning⠀⠀⠀
For the slow roasted tomatoes:⠀⠀⠀
About 250gr of cherry tomatoes⠀⠀⠀
A generous drizzle of olive oil⠀⠀⠀
Salt and pepper to taste⠀⠀⠀
⠀⠀⠀
To serve: your favourite pasta⠀⠀⠀
⠀⠀⠀
Slice the tomatoes in halves. Place them on baking tray with the flesh facing upwards. Drizzle with the olive oil and sprinkle with salt and pepper. Place the tray in the oven and slow roast the tomatoes at 150 degrees Celsius for 35-40 minutes. Make sure not to roast the tomatoes at higher temperature otherwise they will end up looking like a tomato sauce, you want to cook them slowly at a low temperatures they will keep their shape, almost like sundried tomatoes.⠀⠀⠀
⠀⠀⠀
In the meantime make the tomato sauce. Add the oil to a large pan. Once hot add in the chopped onion. Let the onion sauté for about 5 minutes until it starts to caramelise and going slightly brown. Add in the crushed garlic and keep cooking for another minute.⠀⠀⠀
Add in the chopped tomatoes and mix everything together. Turn the heat down to a simmer, cover with a lid and let the sauce cook for 20-25 minutes. You can also have it as it is without blending, Add in the chopped basil and cook for another minute.⠀⠀⠀
While the sauce cook also cook your favourite pasta according to the packet instructions.⠀⠀⠀
⠀⠀⠀
Drain the pasta and add it to the pan with the tomato sauce. Sprinkle with the fresh basil leaves and top it with the slow roasted cherry tomatoes.. Enjoy!