Showbiz
Neelum Muneer got criticized for photo session during the helping in poor areas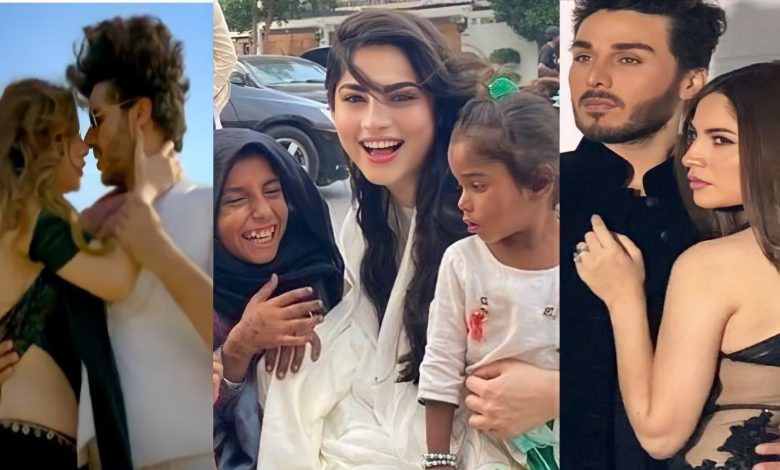 Neelam Munir, Pakistan's leading actress, has made a name for herself in the showbiz industry and is now being criticized by many for reaching out to the poor and orphans to help them during the holy month of Ramadan. Why does Neelam Munir need to go there and take pictures? If you help, your goal should be only Allah's pleasure.
Leading Pakistani actress Neelam Munir has revealed that her family is not allowed to work in the showbiz industry.
In a recent interview, Neelam Munir spoke about the obstacles that stand in the way of her showbiz career.
"Being from a Pashtun family, my sisters can't even upload their pictures on social media and we are not allowed to work in the showbiz industry," she said.
"Somehow I got permission because I wanted to be a heroin addict since I was a kid," she said.
"To this day, I make sure I stay within my limits because it's always better to do so and now it's up to my viewers to decide if they think they've finally become a star." Whether or note.
It is rumored that actress Neelam Munir does not work during the month of Ramadan and spends most of her time at home.
When asked about this, he said, "I can only say about myself, but when we are working, we are bound by certain promises."
He added: "But we only get this opportunity once a year, so I think we can stay at home and strengthen our relationship with Allah without any pressure and that is why I do not work in Ramadan."