Showbiz
Natasha Lakhani's PREGNANCY Announcement: A Baby is on the Way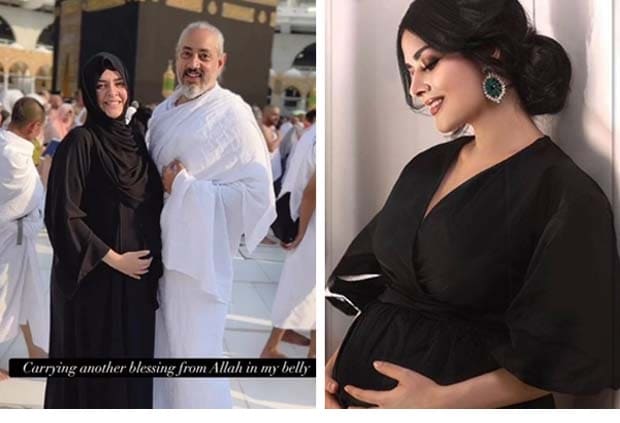 Natasha Lakhani, a renowned makeup artist & social media influencer, has gained across-the-board recognition. She holds a special place in our hearts as the granddaughter of the legendary singer, Madam Noor Jehan. Natasha is happily wedded to Ali Lakhani, and together, they have been blessed with a daughter named Shahnoor.
When we gaze upon Natasha Lakhani's pics, it is as if the young presence of Madam Noor Jahan herself stands before us. Undoubtedly, Natasha is gracefully upholding her family's cherished legacy, carrying it forward with utmost pride.
Natasha Lakhani excitedly announced on Instagram that she will soon be welcoming motherhood for the second time. Reflecting on her previous pilgrimage to Makkah where she prayed for her daughter, she feels blessed to return to the Holy Land during her second pregnancy.
If you also wish to see the pictures of Natasha Lakhani standing in the courtyard of Haram Sharif, where she announces her pregnancy, then please have a look below.
Don't forget to congratulate Natasha Lakhani and her husband on the arrival of their second child in the comments below. Thanks!