Showbiz
Sara Saif Most Fascinating Pictures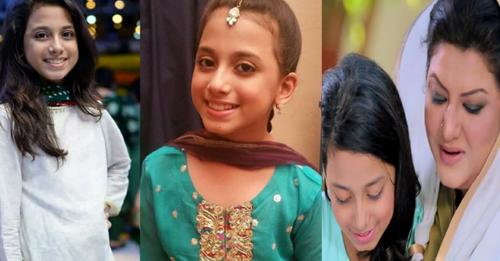 Sara Saif is one of the top Pakistani child actors, who is famous for natural expressions and looks. She appeared in various Pakistani drama serials like Saiban, Dil e Nadaan (2017), Zun Mureed, Umeed etc. She worked as an orphan in hit drama serial Saiban along with two child actors Abdul Rehman Kashan and Hoorain.
Currently she worked in Drama Serial Umeed as "young Umeed". She is daughter of leading roles Kashif Mehmood and Eram Akhter in the serial. The main story of the serial revolves around Umeed whose parents are separated in her childhood. Umeed is now famous in different classes.
Pakistani Drama Industry has grown so fast in the last few years, and now it's become a major topic to discuss. No doubt, our drama industry has very talented and versatile Actors & Actresses but we also have Talented Pakistani Child Actors who are doing exceptionally great in the development of Pakistani Drama Industry.
Some actors started their journey at a very early age. Pakistani child actors are proving that they can be a great actor or actress in future. It is a true fact that many young actors are still struggling to achieve a good position in the drama industry but our extraordinary Pakistani Child Actors are doing this at a very young age of 7 or 8 years. They built a great reputation and achieved a high position in the industry by showing their great acting skills. They are working side by side along with the senior actors of the industry.
These Child stars have proven that you can be a "Star" and in this journey age is just a "Digit". They achieved a place where people of their age can just dream of.
Showbiz Fashion Pk has created the list of very famous Pakistani Child actors who are showing their skills in different Pakistani Dramas. Following child stars have managed to steal the limelight and they are working hard to attain their positions.
Some of them have already achieved a high place in the drama industry but some are still struggling to get a high place by their extraordinary performances and promising characters.