Showbiz
Naimal Khawar Totally transforms her body for again comes into Dramas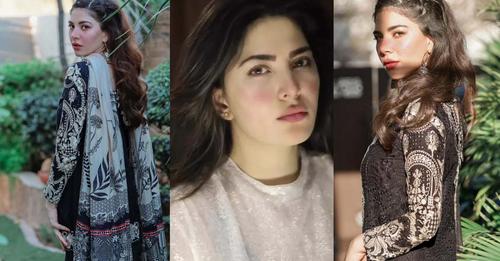 The marriage of Hamza Ali Abbasi and Naimal Khawar has been the talk of the town ever since the couple tied the knot. Even though the duo is not frequently seen on our TV screens, they continue to make headlines, whether it's with their adorable pictures or their impeccable fashion sense.
Naimal Khawar Abbasi is a well-known and stunning actress who needs no introduction. With millions of followers, she has already cast a spell on her fans. The actress from Verna has an eye for trendy fashion, and her 2.6 million Instagram followers greatly appreciate her stunning photos.
Naimal Khawar, a Pakistani actress and former model, recently announced her return to the drama industry after a break of almost two years. But what has really caught everyone's attention is her physical transformation. Naimal has completely transformed her body and is now in the best shape of her life.
Naimal made her acting debut in 2017 with the critically acclaimed film "Verna" and then appeared in several popular dramas, including "Anaa" and "Dil Banjaara". After getting married to fellow actor Hamza Ali Abbasi in 2019, Naimal took a break from acting to focus on her personal life. However, she continued to remain active on social media and kept her fans updated on her daily routine.
Now, Naimal has made a comeback and is all set to wow her fans with her acting skills and stunning appearance. She has worked hard to get in shape and has undergone a complete transformation, which has left her fans in awe. Naimal's dedication to fitness and wellness is evident from her social media posts, where she often shares her workout routine and healthy eating habits.