Showbiz
Komal Rizvi's first photos with husband S Ali Uppal break the internet; fans say 'she looks so happy'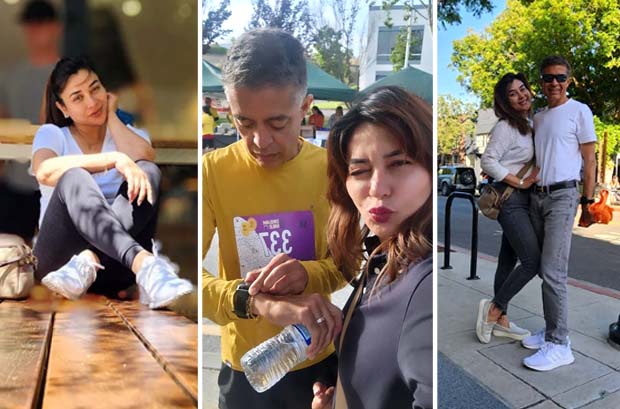 Komal Rizvi, a prominent figure in the Pakistani showbiz industry, has flourished for numerous years. Her tireless dedication and diligence have consistently pushed her to excel in diverse endeavors. Regardless of the field, she always emerges as a trailblazer, owing to her tireless efforts & unwavering commitment to excellence.
Multi-talented Komal Rizvi, a recent bride, has carved a niche as an actress, singer, host, & successful businesswoman. Her prowess shines in every domain she ventures into. Additionally, Komal has courageously shared her past ordeal of an abusive marriage, emphasizing her strength and resilience in breaking free from that destructive relationship.
Having welcomed a new chapter in her life, Komal has discovered love once again in the arms of a wonderful partner. She recently tied the knot with S. Ali Uppal, a renowned business tycoon, in a truly enchanting wedding ceremony filled with an abundance of love & harmonious melodies, creating a truly memorable celebration.
Komal Rizvi is currently savoring her honeymoon period, delightfully exploring the USA alongside her husband, and creating unforgettable memories along the way. The couple's joyful journey captures the essence of their newfound marital bliss, as they embark on a beautiful experience together.
Check out the adorable pictures of Komal Rizvi enjoying her travels and creating beautiful memories with her husband.
If you haven't congratulated Pakistan's renowned singer, Komal Rizvi, on her recent marriage yet, please do so in the comments below. Thanks!