Showbiz
Kiran Tabeer again Looks fit after becomes Mother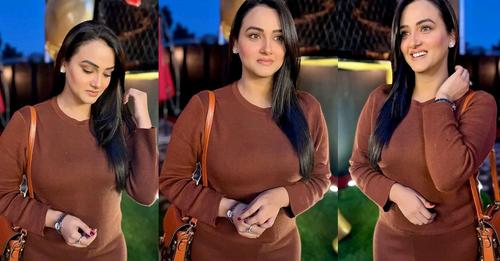 Kiran Tabeer is a huge celebrity who has been a blessing to many people. She had her first child after a very long marriage—nearly 10 years—and she is very caring about it and is grateful to God for this kindness.
She had a difficult time making her name in the glitzy world because she was born into a family of non-artists. She had always dreamed of becoming an actress, so shortly after graduating from Lahore, she entered the entertainment industry to begin her professional career.
The drama series Taar e Ankaboot on Geo TV marked the beginning of her acting career. She didn't turn back after that, working tirelessly day and night to build her own name and fame in the industry.
Kiran Tabeer became a mother after 12 years of marriage, as you know. Kiran Tabeer looked so fit and healthy while she was pregnant, just like her aunt, but now she looks so smart.