Showbiz
Inside Ayeza Khan's Turkey diaries: Family time, amusement park visit & more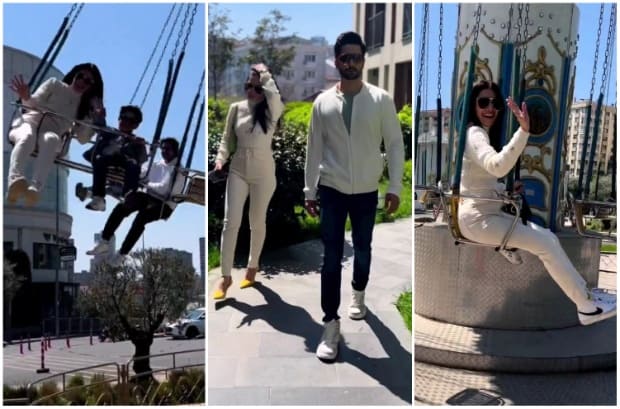 The actress has received various awards including best TV actress, best on-screen couple, and viewers choice awards, and got nominated for a lot more awards. Whereas Danish started his career as an actor and acted outstandingly in various serials and currently, he is doing a game show as a host at BOL channel.
Recently the actor posted a video of her wife along with kids enjoying an amusement park in Turkey. The actors went to Turkey for vacation and celebrated Eid in the best way possible with their children. He captioned a family emoji under the video. Seems like they loved and enjoyed their visit to the amusement park. They were seen taking different rides also. Ayeza Khan also had a ride and was definitely enjoying it.
We loved how the couple enjoyed with their kids putting aside all of their work commitments and taking a break to spend some time with the family. Fans are showing immediate love under the post and commenting their hearts out. Whereas some said we have noticed Ayeza has changed her shoes two times in the video.
If you also want to see pictures of Pakistani actress Ayeza Khan celebrating the Eid-al-Fitr 'holiday' with her entire family, then check out below!
After seeing the pictures, if you want to see the full video of Ayeza Khan celebrating fun time in Turkey, then click on the link below.
You definitely cannot hide from the internet army. Let us know what you think. Comment your thoughts below. Thanks!