Cook Recipes
Here's a bowl full of Veggie Gnocchi Salad by these are coated in a Lemon Feta…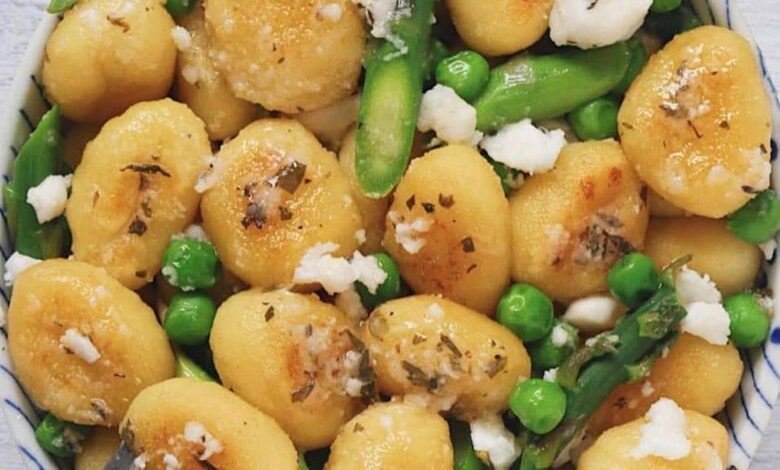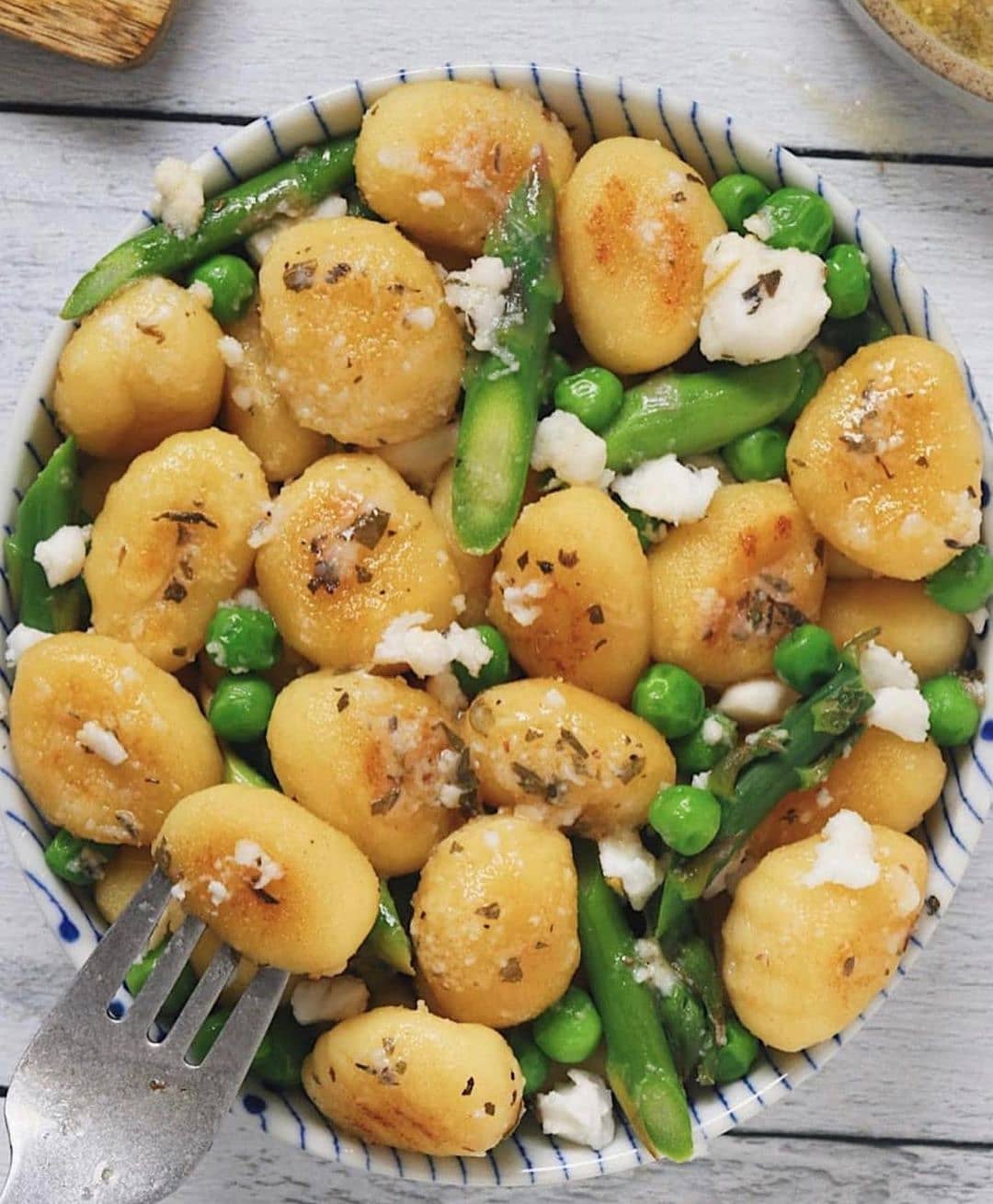 Here's a bowl full of Veggie Gnocchi Salad by thevegansara 🥗 these are coated in a Lemon Feta Vinaigrette too! 💚
What you need:
🥗For the dressing: 1/2 cup extra virgin olive oil, 1/4 cup lemon juice (about 1 lemon), 2 tbl red wine vinegar, 1 tbl maple syrup, 1 tsp dried oregano, 1/2 tsp dried thyme, 1/4 tsp pepper, 1/3 cup crumbled vegan feta (sub crumbled firm pressed tofu), kosher salt
🥗 For The Salad: 1 lb store bought gnocchi, 1/2 lb asparagus chopped into 1 in pieces on a bias (discard rough ends), 1 cup frozen peas
What you do:
1️⃣ In a small mixing bowl or glass jar with lid, whisk all dressing ingredients except oil & feta/or tofu. Then slowly add oil while whisking to combine. Add feta & season with salt to taste. Set aside.
2️⃣ In a large pasta pot, bring water to a boil, salt water well, then blanch/cook asparagus till it turns bright green approx 2-3 min. Remove with a slotted spoon and add to a large mixing bowl with frozen peas
3️⃣ Add gnocchi to pasta pot with boiling water & cook according to package directions, remove with a slotted spoon. Option for crispy gnocchi: after boiling, pan fry gnocchi with a pat of butter in a non stick pan in batches over med heat till golden approx 7-10 min stirring occasionally.
4️⃣Add gnocchi to bowl with mixed veggies. Then add desired amount of dressing, mix to coat. Enjoy!!
.
.
.🥑🍅 Get Our new 100+ Delicious Vegan Recipes For Weight Loss, Clearer/Smoother Skin and A Healthier Lifestyle. 👉 Link in BIO plant_basedrecipe
.
.
.
.
.