Cook Recipes
Vegan Pad Thai with a Peanut Sauce by Follow for daily vegan inspiration G…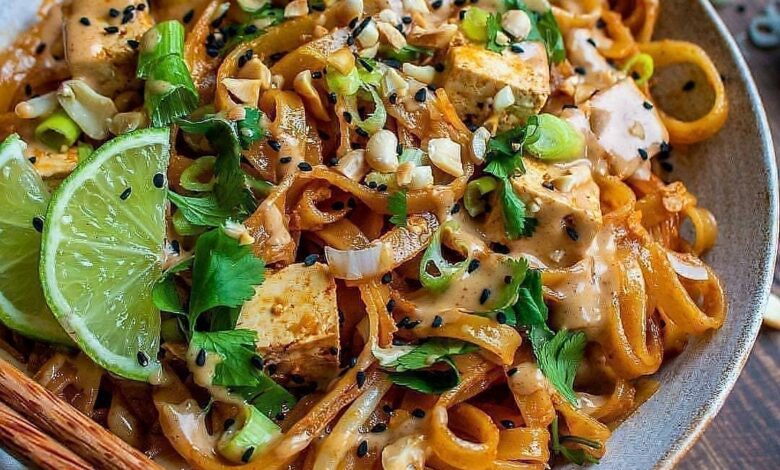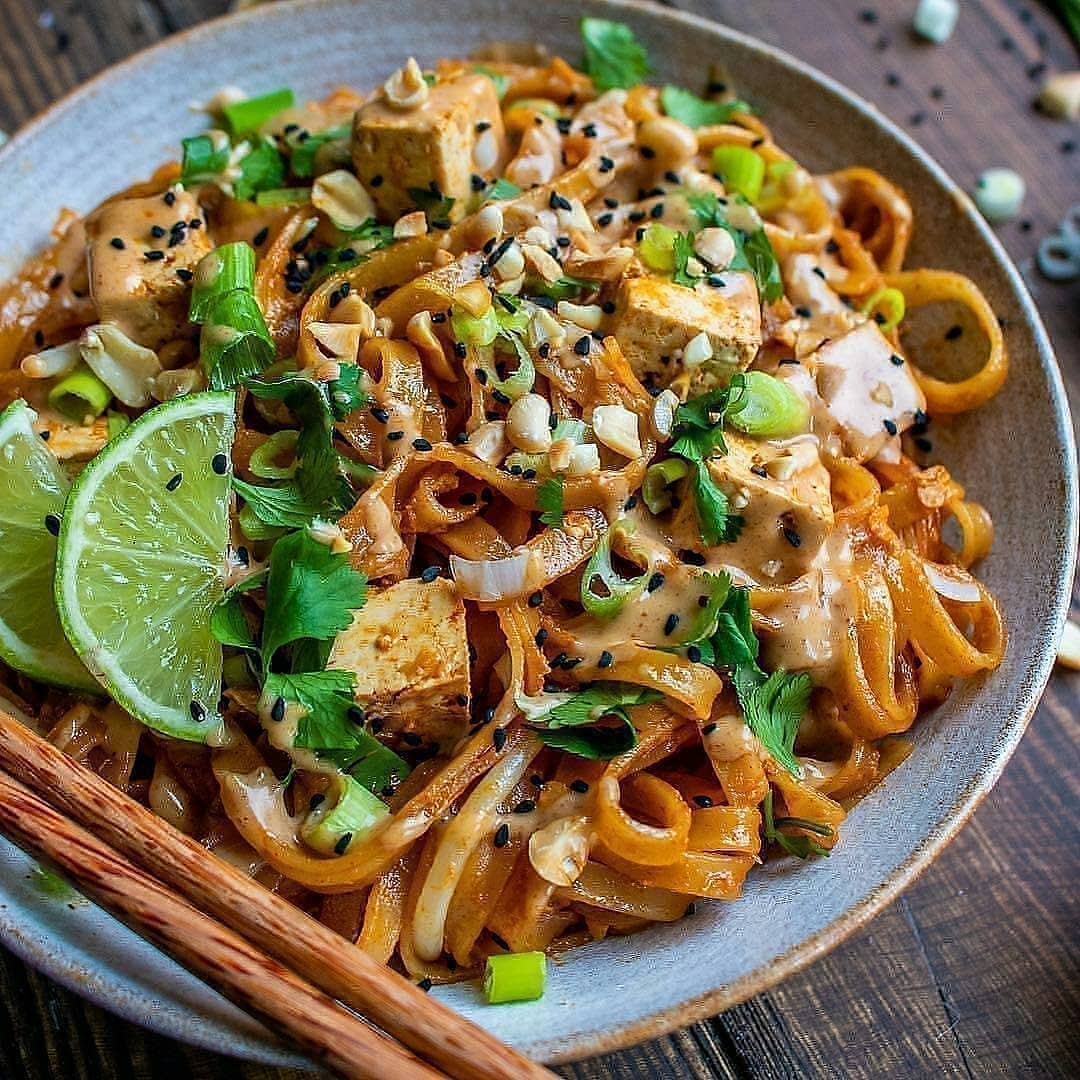 Vegan Pad Thai with a Peanut Sauce
by happyskinkitchen
Follow plant_basedrecipe for daily vegan inspiration 🌱💚
Get the recipe:
​
Recipe: Serves 2-3 people
For the Pad thai:
About 200gr of rice noodles
3 tbsp of toasted sesame seeds oil
3 garlic cloves, minced
A small piece of ginger, finely grated
1/4 cup of soy or Tamari sauce
2tbsp of brown rice vinegar
2 tbsp of coconut sugar
1/2 tbsp of paprika
About 1/2 cup of cubed extra firm tofu
3 spring onions – chopped + extra for sprinkling
1 cup of bean sprouts
1/4 cup of unsalted peanuts – lightly roasted and roughly chopped
1/2 lime cut into slices
An handful of fresh coriander – roughly chopped
A sprinkle of sesame seeds
For the peanut sauce:
1/2 tbsp of siracha or hit sauce
1 cup of canned coconut milk
2 tbsp of soy sauce or Tamari sauce
1/2 cup of runny and unsweetened peanut butter
1 tbsp of coconut sugar
Cover the rice noodles with boiling water and let them sit for 15 minutes.
In the meantime make the peanut sauce. Combine all the ingredients in a small saucepan and slowly bring it boil. Reduce the heat and let it simmer for 2-3 minutes until the sauce thicken. Remove from the heat and set on the side.
Heat a large frying pan or a wok over medium-high heat and stir fry the ginger and garlic for 2-3 minutes. Add in the drained noodles and cook for another 2 minutes until they have soften. Add the soy sauce, coconut sugar, vinegar and paprika and keep stirring. Add the tofu in and mix well to combine all the ingredients. Cook for another 2-3 minutes. Add more soy sauce, chopped spring onions, chopped peanuts, bean sprouts and keep on stirring to prevent the ingredients sticking to the bottom of the pan. Add a dash of water if it looks too dry. Cook for another 3 minutes.
Remove it from the heat and serve it with chopped spring onions, coriander, lime slices, sesame seeds and drizzle the peanut sauce on top.
​. ​ ​