Showbiz
Hareem Shah Some Cuteness Overload Pictures with Husband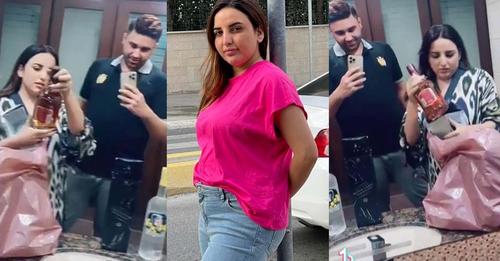 Hareem Shah is a Pakistani social media personality, born on December 28, 1991, in Islamabad, Pakistan. She rose to fame in 2019 for her TikTok videos and became an internet sensation overnight. Hareem is widely recognized for her outspoken personality, her beauty, and her unique style.
In 2019, Hareem Shah began creating TikTok videos that quickly gained popularity among the Pakistani youth. Her videos showcased her natural beauty, quirky personality, and sense of humor. She has amassed over 4 million followers on TikTok and has become a social media influencer with a massive following.
Hareem Shah has been a topic of discussion on social media lately, as many people have criticized her for her outspoken personality and unapologetic behavior. Despite the negative comments, she remains true to herself and continues to live life on her own terms. Hareem has had the opportunity to meet and spend time with numerous influential politicians and celebrities in Pakistan, often sharing selfies and videos with them. In some instances, she has even been captured in sensitive areas of the country that are not accessible to the general public.
After Hareem Shah's private videos were leaked online, her husband took to social media to express his unwavering support for her. He promised to stand by her side through thick and thin. The video has generated a lot of controversy and has since gone viral, with people discussing it across various social media platforms.