Showbiz
Hamza Amin Enjoy his Honey Moon with Marvelous Ushna Shah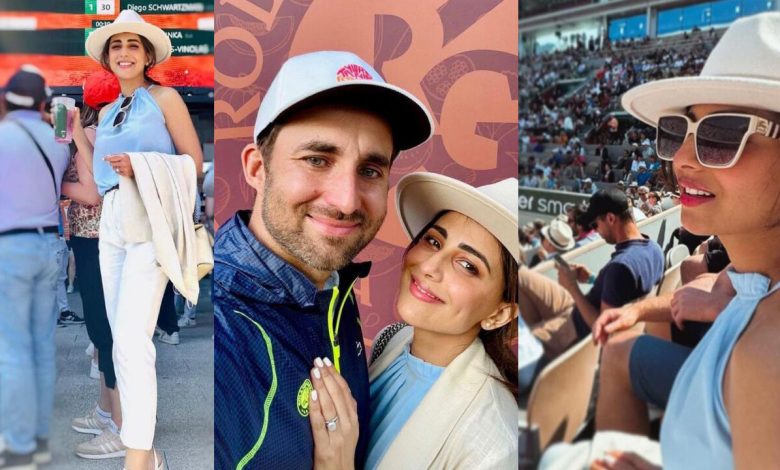 Ushna Shah Continuously enjoy her honeymoon without any break she is visiting many countries like a simple girl with Hamza Amin both did lot of fun and share the different romantic moments on Instagram and they both are perfectly made for each other see some cute couple clicks on Honeymoon.
Ushna Shah, the talented actress known for her captivating performances, have been enchanting fans with their love story. The couple recently embarked on a marvelous honeymoon, showcasing their deep bond and celebrating their newfound journey of togetherness.
After their much-celebrated wedding, Hamza Amin and Ushna Shah decided to embark on a romantic honeymoon, taking some time away from their busy schedules to nurture their relationship and create lasting memories. The couple's honeymoon pictures have been making waves on social media, capturing the essence of their love and their joyous moments together.
Hamza Amin and Ushna Shah's honeymoon photos not only portray their love and affection for each other but also inspire others to cherish the special moments in their relationships. Their public display of affection serves as a reminder that love is a beautiful and joyful experience to be celebrated and shared with the world.
As fans and well-wishers, we have had the privilege of witnessing their love story unfold. From their adorable courtship to their fairytale wedding and now their marvelous honeymoon, Hamza Amin and Ushna Shah have become a symbol of hope and inspiration for those seeking true love and happiness.