Showbiz
Hajra Yamin Rocks A Workout Look In Style [Pictures]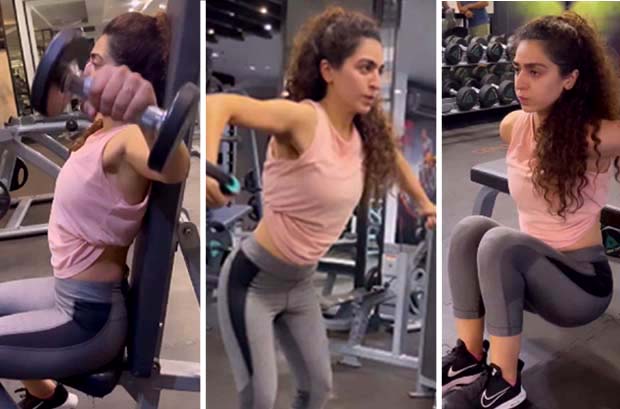 Hajra Yamin is one of the emerging actresses in Pakistan who is currently focused on building her career in showbiz. Consequently, she can be seen performing diverse roles on television and exploring different opportunities. Undoubtedly, her acting skills have garnered positive bash from audiences.
Hajra Yamin began her career in 2017 with the drama serial Maan Jao Na, where she performed a supporting role. However, her popularity skyrocketed when she took on the lead role in the drama serial Pinky Memsaab." Besides acting, she frequently engages in painting during her free time and interacts with fans on social media
In 2023, Hajra Yamin, who is nearly 28 years old, remains unmarried and has not been romantically linked with any co-actors in the showbiz industry. According to her recent interview, she appears to be focused on her career and not yet inclined toward marriage. Her current priority is to establish herself among the top actresses in Pakistan.
Hajra Yamin recently shared a refreshing glimpse into her exercise routine, inspiring fitness enthusiasts with her dedication. From weightlifting to showcasing agility, she exudes unstoppable energy. Her training session, shared with followers, reveals her admirable physique & proves that she maintains her stunning appearance even during workouts.
If you're interested in viewing pictures of Pakistani actress Hajra Yamin working out at the gym, kindly refer to the pictures below.
Ladies who exercise while wearing this outfit are requested to leave their comments in the comment section below. We look forward to reading your valuable feedback. Thank you!