Showbiz
Gorgeous Sara Bharwana New Pictures With Husband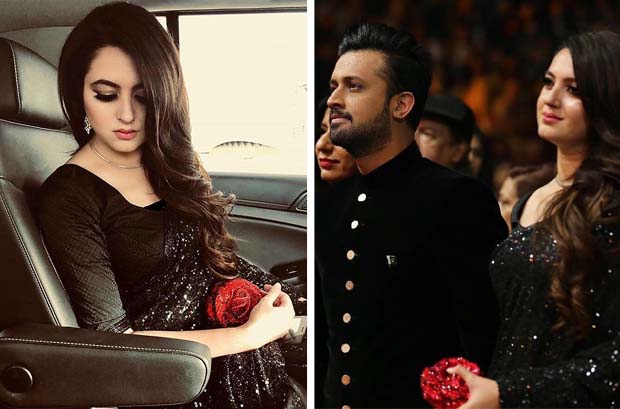 Atif Aslam is considered one of the best singers in Pakistan & India. He has been singing for the last 15-20 years, and there is no doubt that his voice is very sweet. When somebody listens to it, they get completely absorbed in his music.
Apart from singing, Atif Aslam has also ventured into acting in dramas & films. His Pakistani film BOL has achieved record-breaking success worldwide. Also, his drama serial Sang-e-Mah has also gained global acclaim. In his spare time, Atif Aslam is occasionally spotted in modeling shoots as well.
In his recent interview, Atif Aslam expressed his desire to give Azan his voice at the Kaaba, which is his lifelong wish. Atif is known for his down-to-earth personality & has a deep passion for helping the poor. That's why his Insta followers have reached millions.
In today's article, we will see beautiful pictures of Atif Aslam with his wife, Sara Bharwana. It may come as a surprise to some that Sara Bharwana is not from the showbiz industry. Nevertheless, she is often seen accompanying Atif Aslam to showbiz events, and her beauty gives the impression that she is a foreign actress.
If you want to see new pictures of the famous Pakistani singer Atif Aslam with his wife Sara Bharwana, then check them out below.
Are you also a fan of Atif Aslam? Do you follow his songs with great passion?