Showbiz
Famous Actress And YouTuber Nadia Khan Unseen Pictures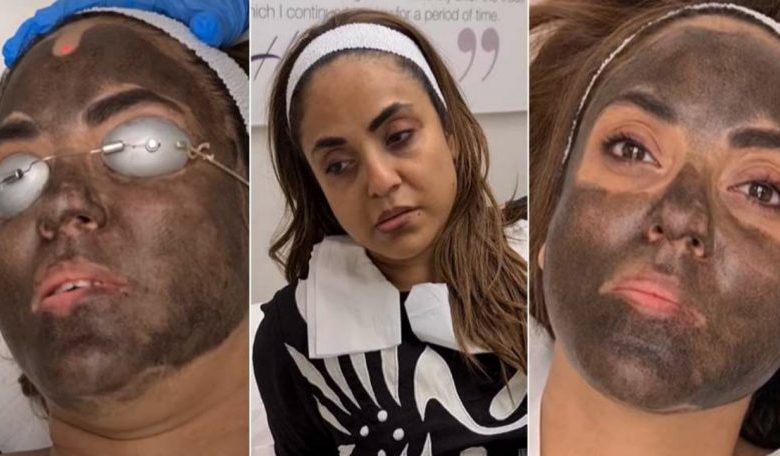 Nadia Khan is a Pakistani television actress who is famous for the role in Bandhan, Kam Zarf and Dolly Darling. She was born on 22 May 1979 in Quetta, Balochistan, Pakistan. As of 2021, Nadia Khan age is 42 years. Her father name is Aslam Khan and her mother name is Tahira Khan. Nadia Khan net worth is around $100k to 1 million dollars. Let's know more about her.
Nadia Khan is considered one of the best actresses, hosts, and models in Pakistan. She has made a name for herself in the showbiz industry with her smoky hosting. There is no doubt that nature has endowed this girl with the ability to speak and a very sharp mind. And maybe Nadia is also counted among the women who brought the trend of the morning shows in Pakistan from abroad.
If the age of famous morning show host and actress Nadia Khan is mentioned in the year 2021, then she has turned 42 years old. And there is no doubt that despite reaching the age of 40, this woman has kept herself fit like a very smart and young girl. And according to an estimate, Nadia Khan has the highest honor of hosting Live Morning Shows on various TV channels in Pakistan.
Many people say that Nadia Khan has had three marriages in her life and her two marriages have turned into failures. The actress did not share with her fans what caused so many divorces. But here we tell you one thing that Nadia Khan has a son and a daughter from her first husband. Before marrying retired pilot Faisal Mumtaz Rao for the third time, Nadia Khan had adopted another son.
But in today's article, we will see that famous Pakistani actress and model Nadia Khan has reached her friend's parlor to be beautiful once again. As can be seen in the viral pictures, she is undergoing a carbon laser peel treatment of her face. Looking at the pictures, people were saying that it is not a good thing to change the good face given by God. So let's see the new pictures of Nadia Khan.
Do you also watch the dramas and programs of famous Pakistani actress and morning show host Nadia Khan on TV with great interest? If yes then you will definitely tell us in the comments section below. Thanks!