Cook Recipes
Crispy Smashed Potatoes! By Recipe: Ingredients: 1 tsp sea salt 1.5 lb baby…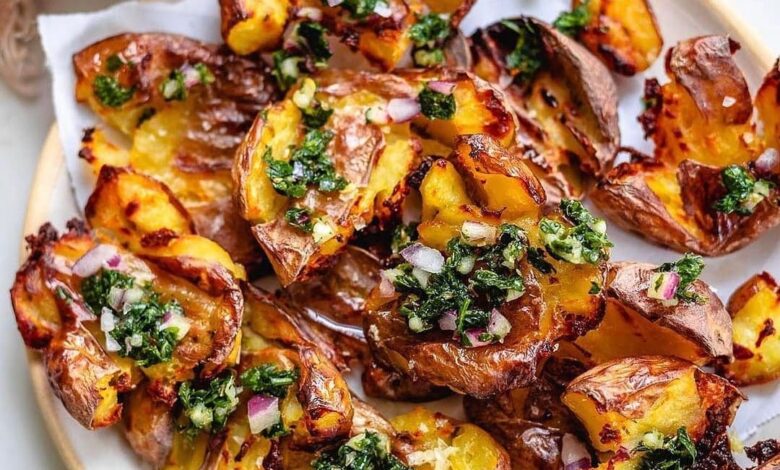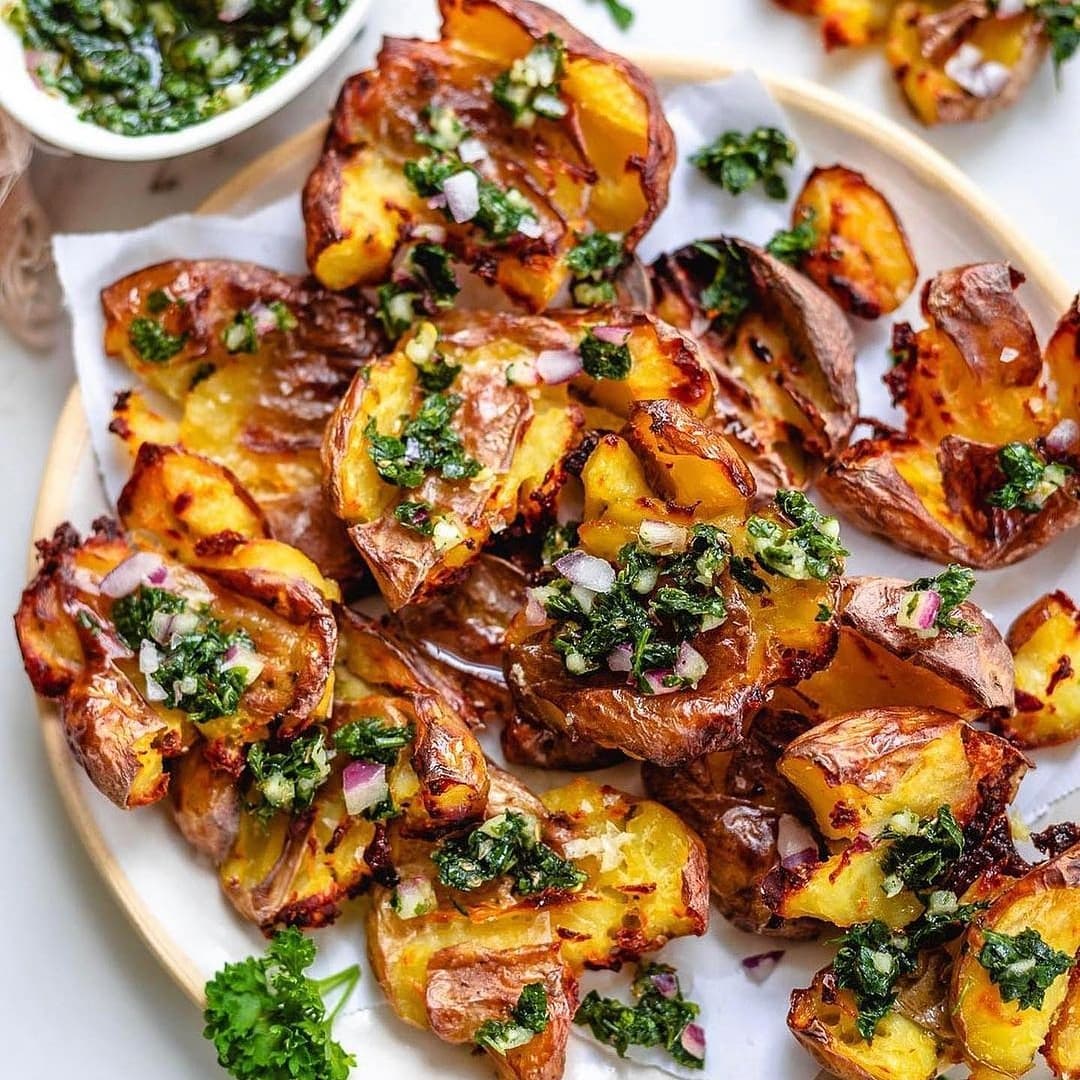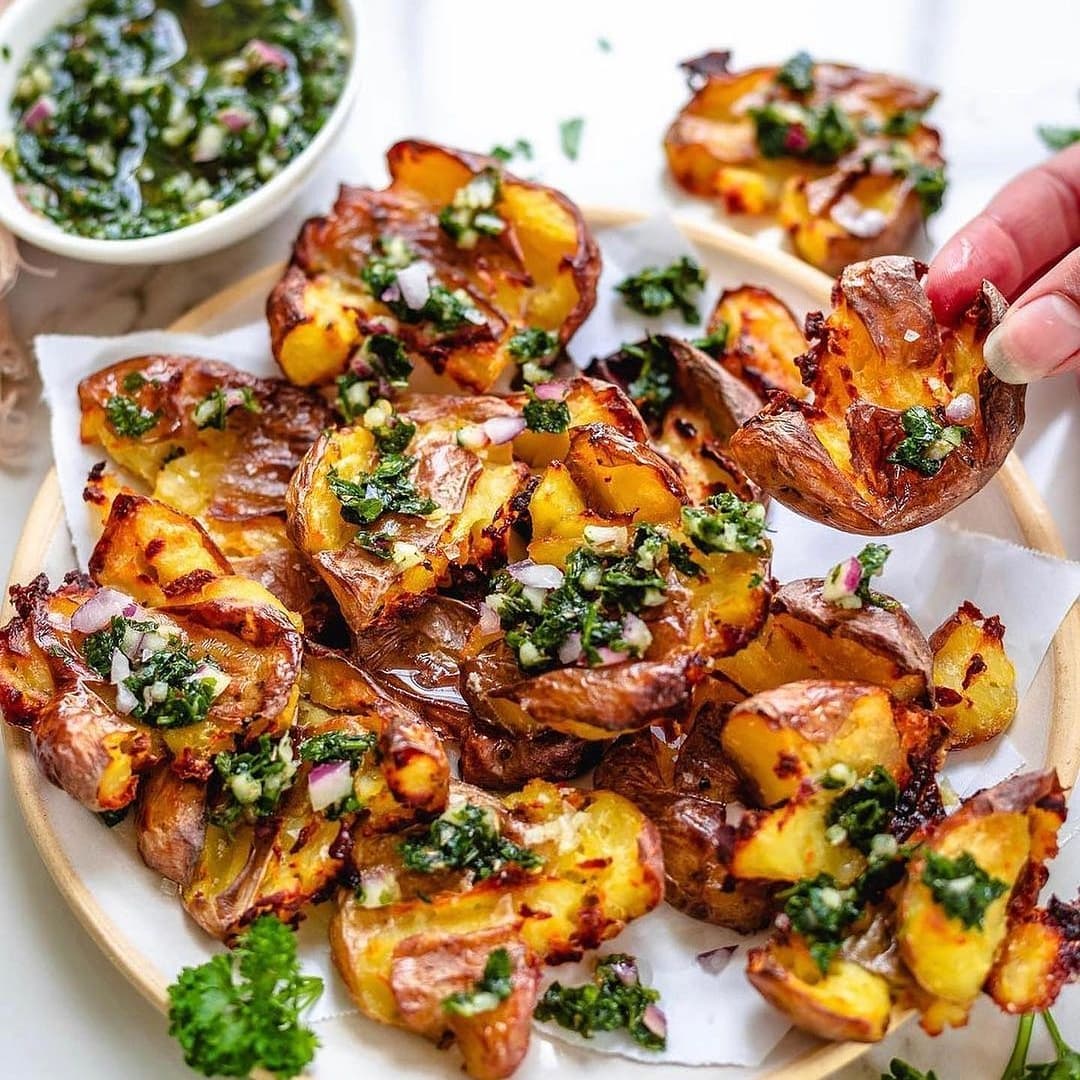 Crispy Smashed Potatoes!👊💛
By twospoons.ca
Recipe:
Ingredients:
1 tsp sea salt
1.5 lb baby potatoes (colour of choice)
2 tbsp olive oil , more if desired
pinch coarse sea salt , for sprinkling
1 batch chimichurri sauce (optional for drizzling – recipe a few posts back!)
Instructions:
1. Preheat oven to 400F/200C, and line a baking sheet with parchment paper.
2. Bring a large pot of water with the salt to a boil and add the baby potatoes. Boil until the potatoes are cooked through, 20 mins. Drain and transfer to the baking sheet.
3. Smash each potato with a fork (thinner = crispier, fatter = fluffier) and drizzle with 2 to 3 tbsp of olive oil. Sprinkle generously with coarse sea salt. Bake for 40 to 45 mins, or until the potatoes are crispy and golden brown.
4. Transfer smashed potatoes to a serving plate and drizzle with chimichurri, if using. Or serve with dipping sauce of choice.
.
.
.
.
.
.
.