Cook Recipes
CRISPY COCONUT CAULIFLOWER by 1 cup brown rice flour 1 cup almond milk 1/2 …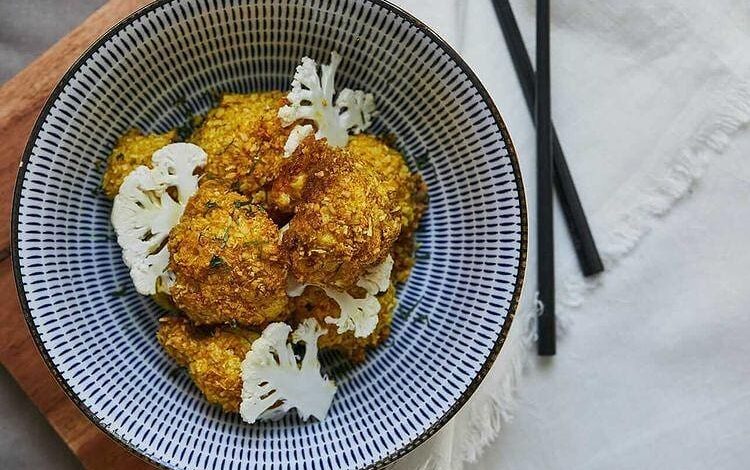 CRISPY COCONUT CAULIFLOWER
by moai.newyork
1 cup brown rice flour
1 cup almond milk
1/2 tsp salt
1/2 tsp pepper
1 tablespoon nutritional yeast
2 cups shredded coconut
1 head of cauliflower, cut into florets (about 3 cups)
BANG BANG SAUCE
1 tabelspoon sambal oelek (make sure it contains no sugar)
2 tablespoon coconut aminos
1 tablespoon date sirup
Preheat the oven to 350 degrees F and line a baking pan with parchment paper.
Mix the flour, almond milk, salt and pepper together in a bowl until smooth.
Toss the cauliflower florets into the batter, then dip each piece of cauliflower into a bowl of shredded coconuts, making sure each piece is evenly coated.
Bake for 22-25 minutes, flipping halfway through.
Mix all the sauce ingredients together in a bowl. Toss the cauliflower and sauce together.
Serve immediately. Option to sprinkle some sesame seeds and serve over salad, brown rice or simply plain.
This recipe is also delicious with broccoli!!!