Cook Recipes
Creamy Avocado Parsley Pasta with Tomatoes & Cucumber By Recipe: Ingredien…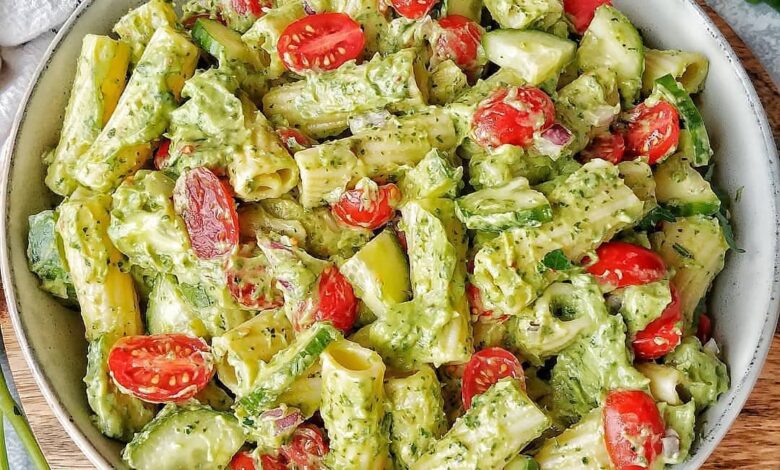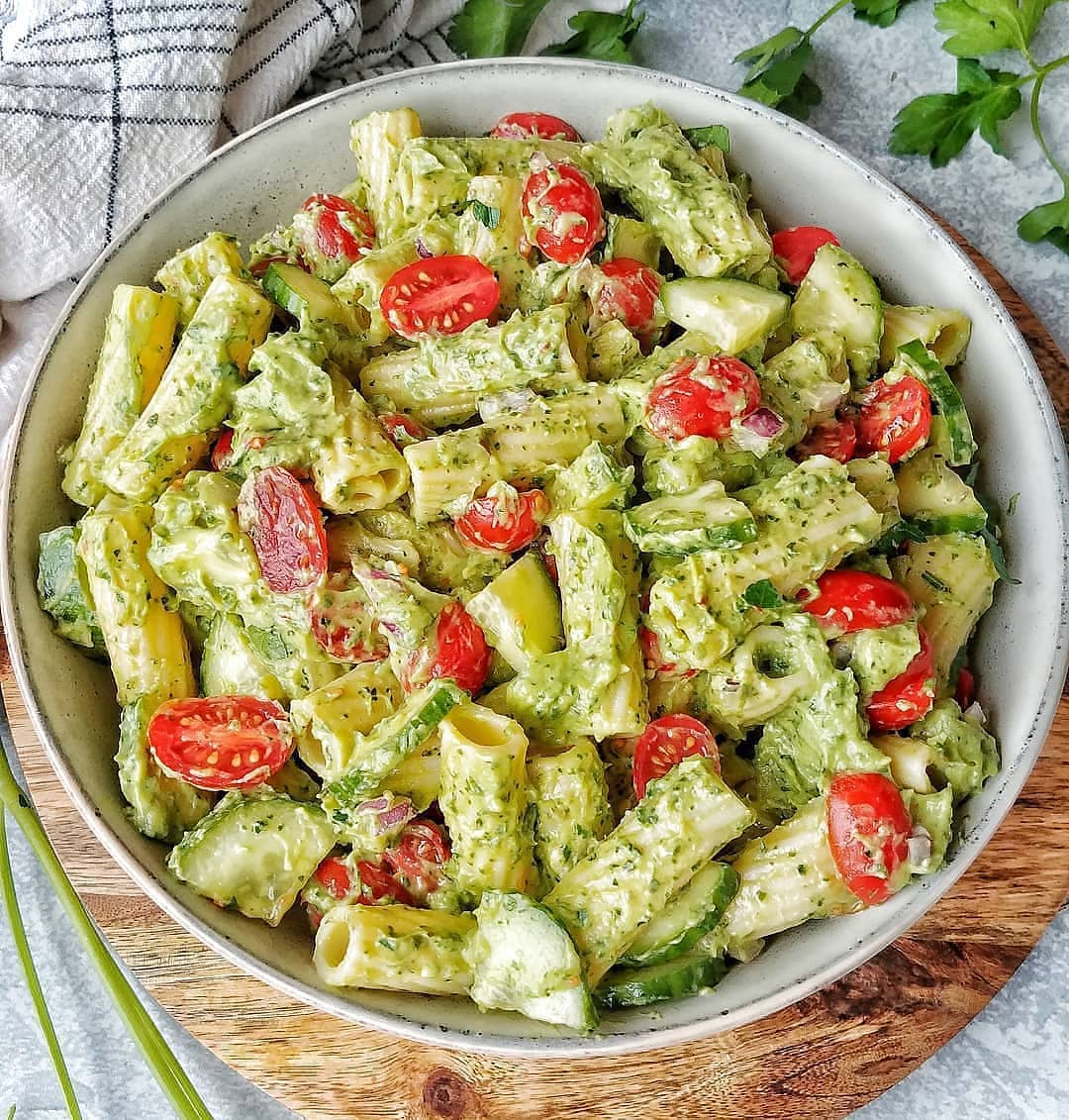 Creamy Avocado Parsley Pasta with Tomatoes & Cucumber 🌿🍃
By janetsmunchmeals
Recipe:
Ingredients
1/2 lb. of your favorite pasta
1 3/4 cups thinly sliced seedless cucumber
1 pint cherry tomatoes sliced or quartered
1/4 cup finely chopped red onion
2 tbsp packed fresh parsley chopped for garnish
Fresh ground pepper
Dressing (blend in food processor):
2 avocados
Juice of 1 lemon
1 tsp salt
1/2 tsp pepper
1 tsp garlic powder
1/4 tsp chili flakes
1/4 cup packed fresh parsley
2 tbsp packed cilantro
Instructions:
Cook pasta to al dente in salted water. Drain and drizzle with a bit of olive oil (skip oil if you prefer).
Add all remaining ingredients and the blended dressing. Carefully stir.
.
🥑🍅 Get Our new 100+ vegan recipes
plant_basedrecipe 👈click the bio link
.
.
.